Meeting Place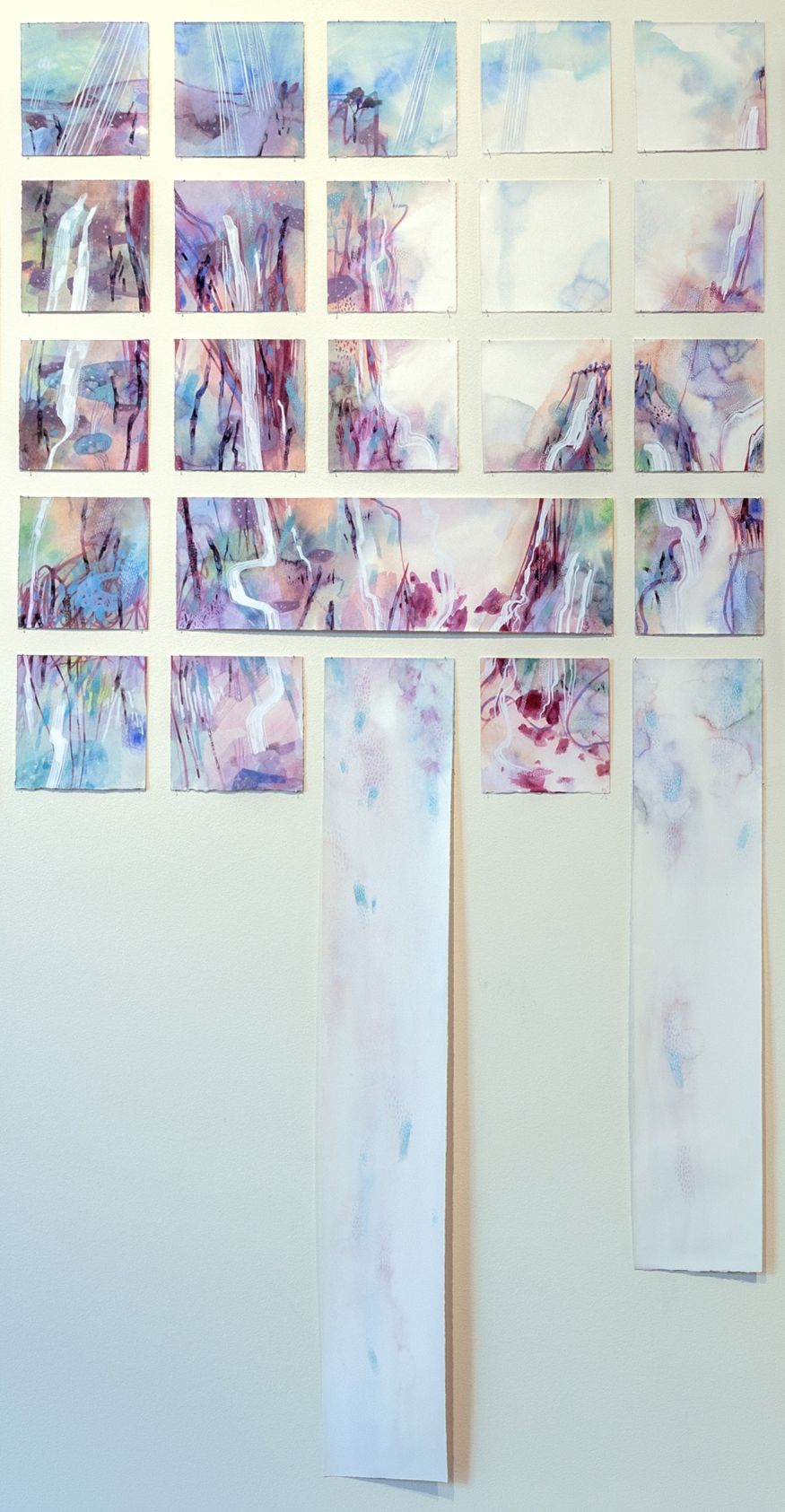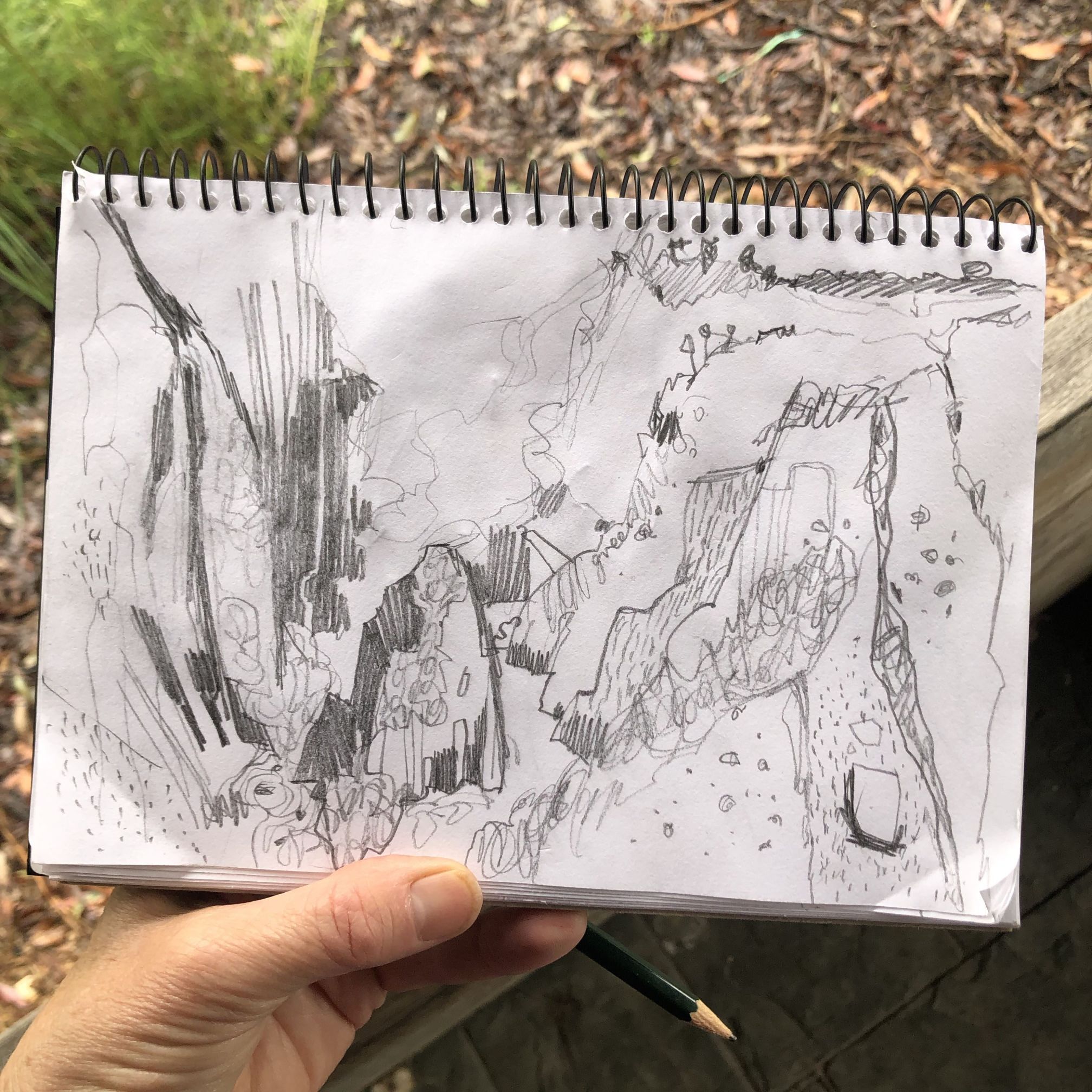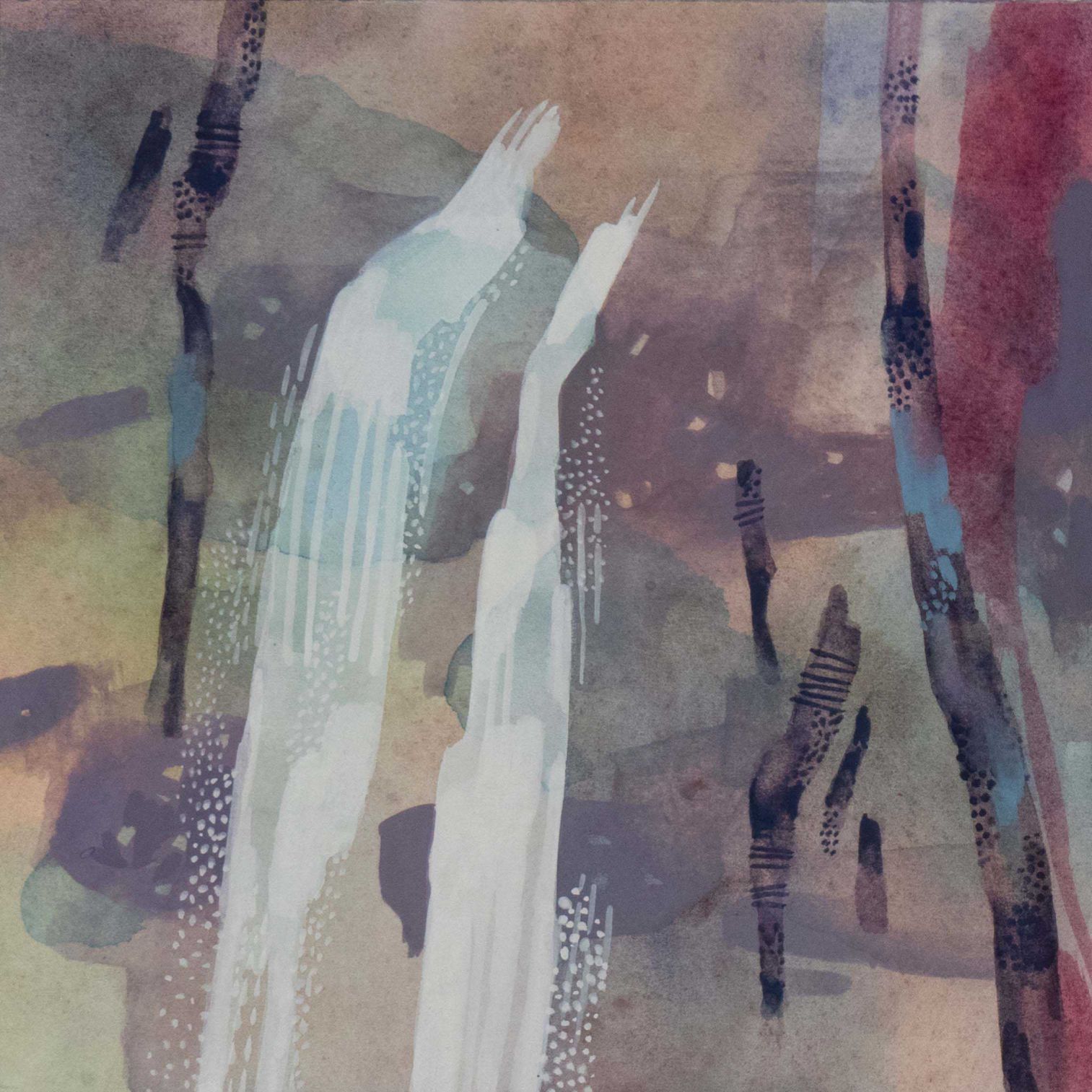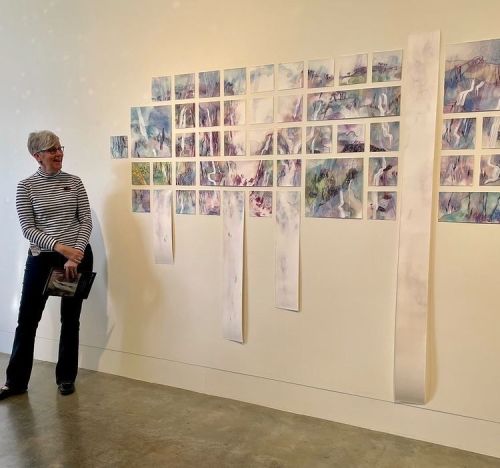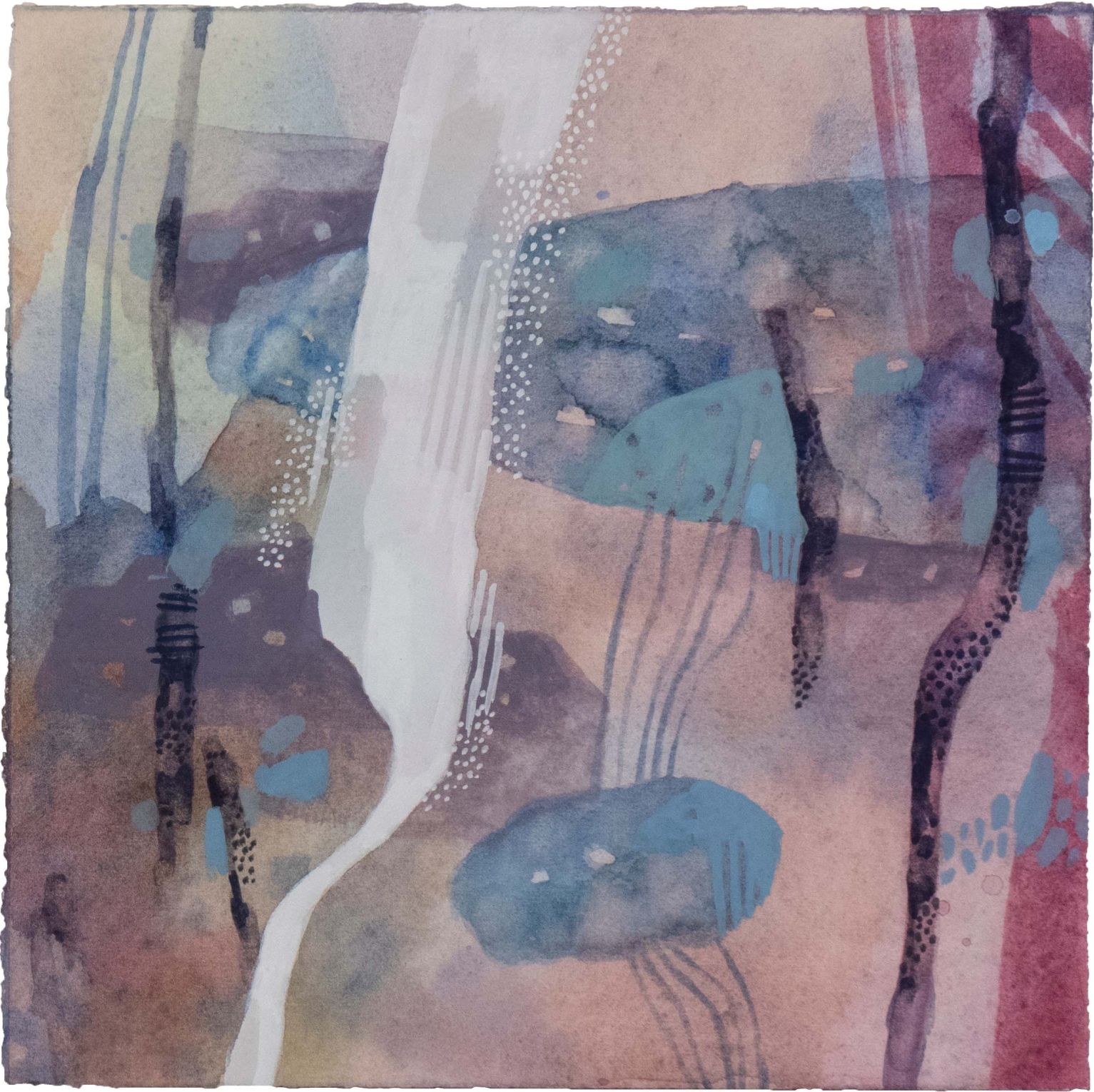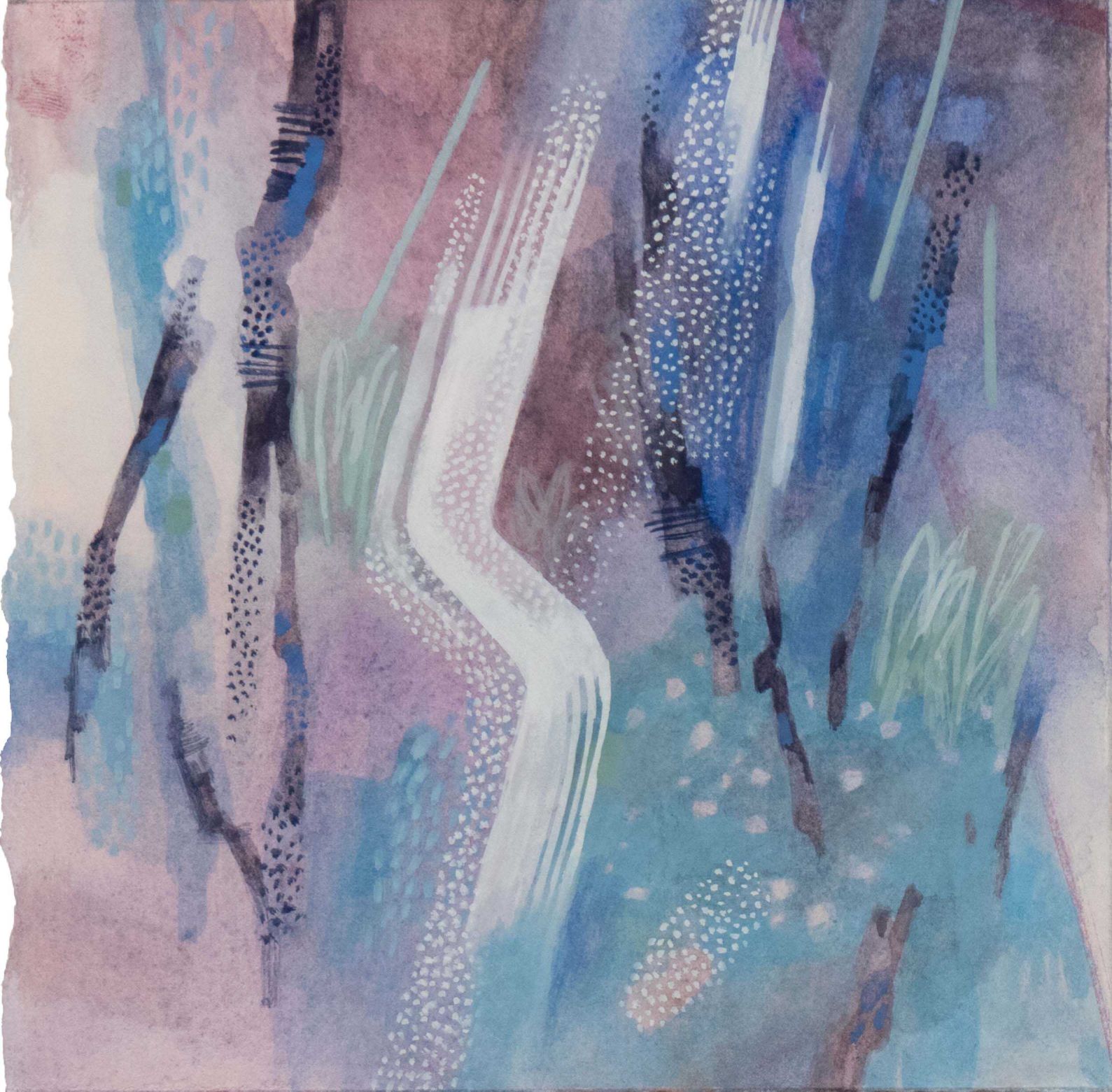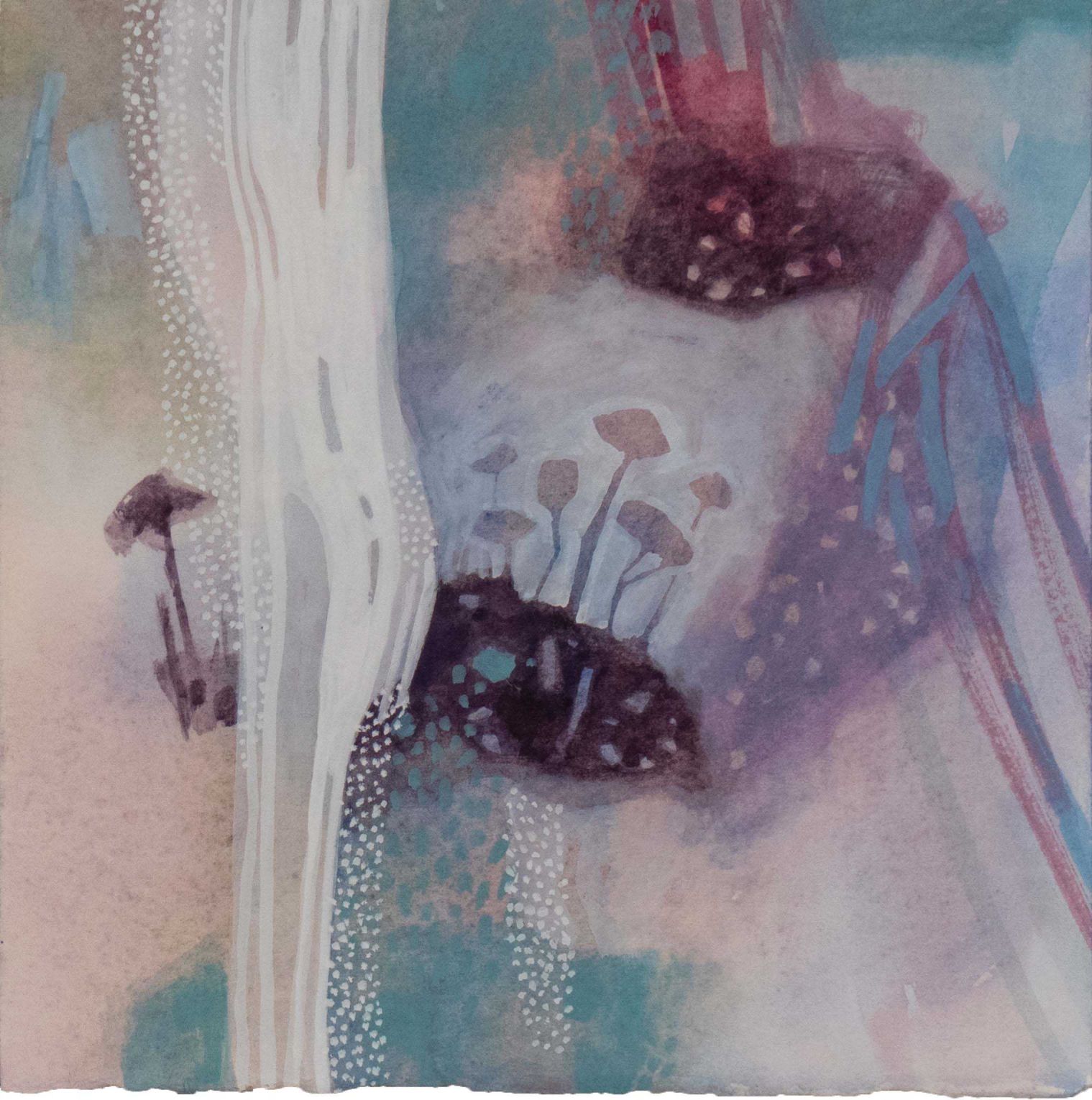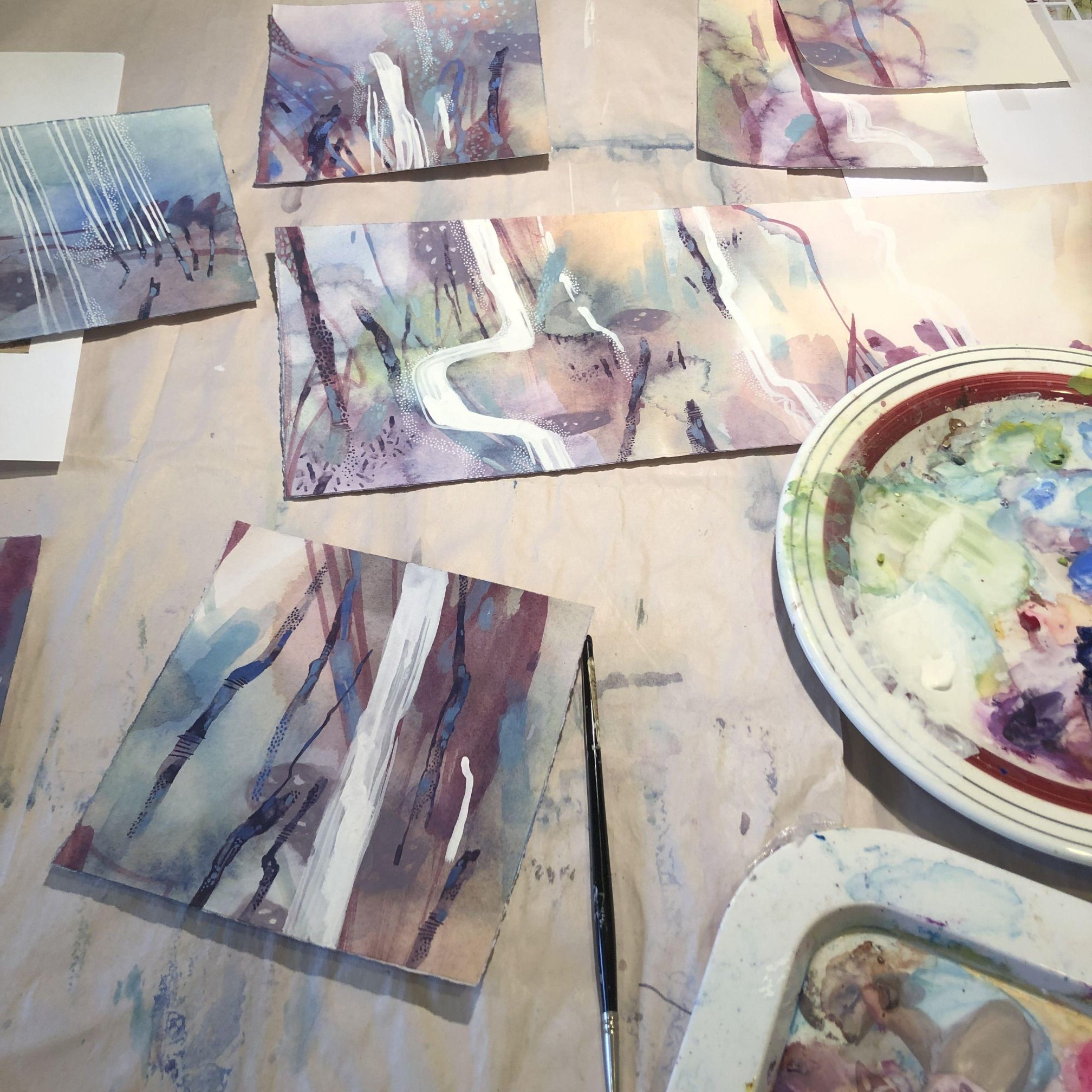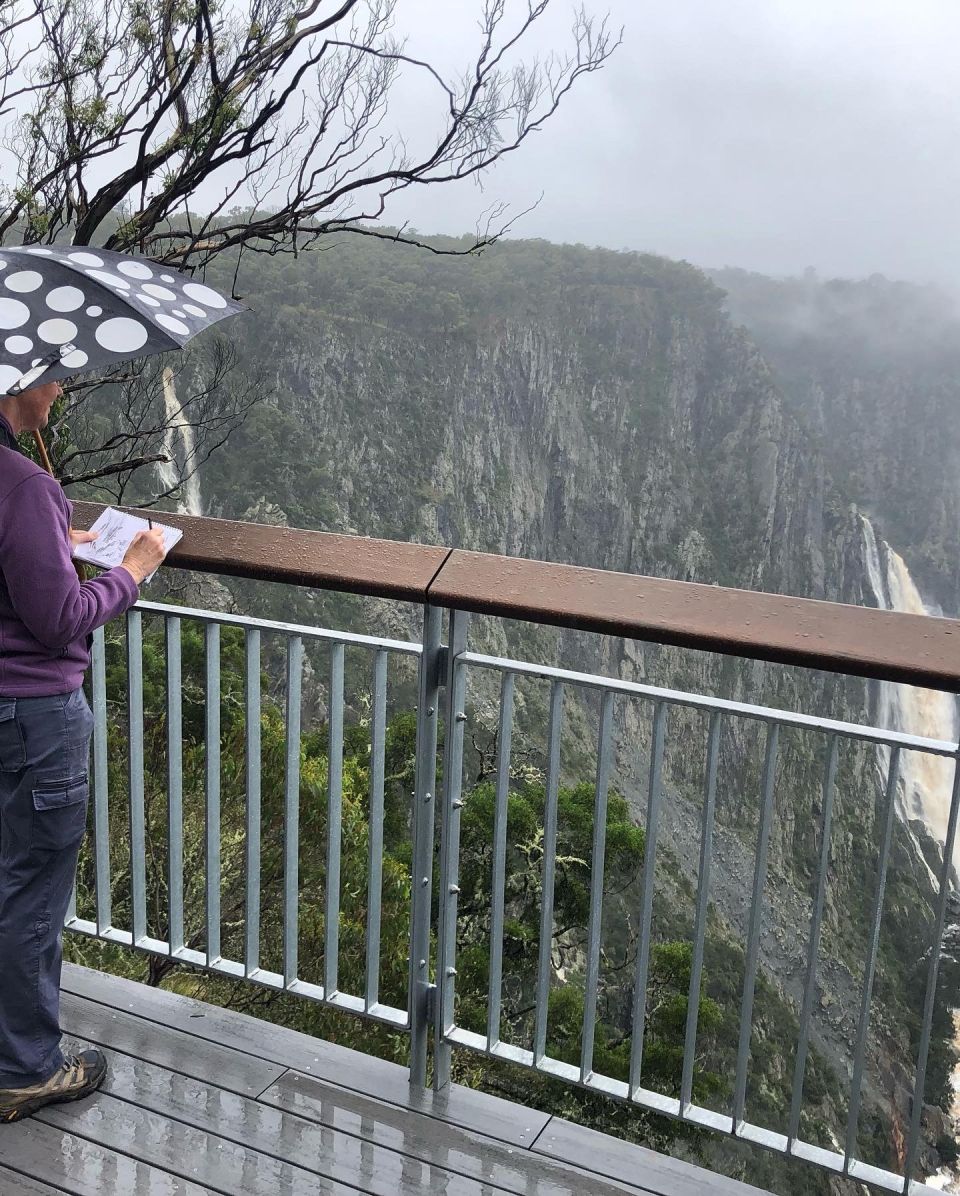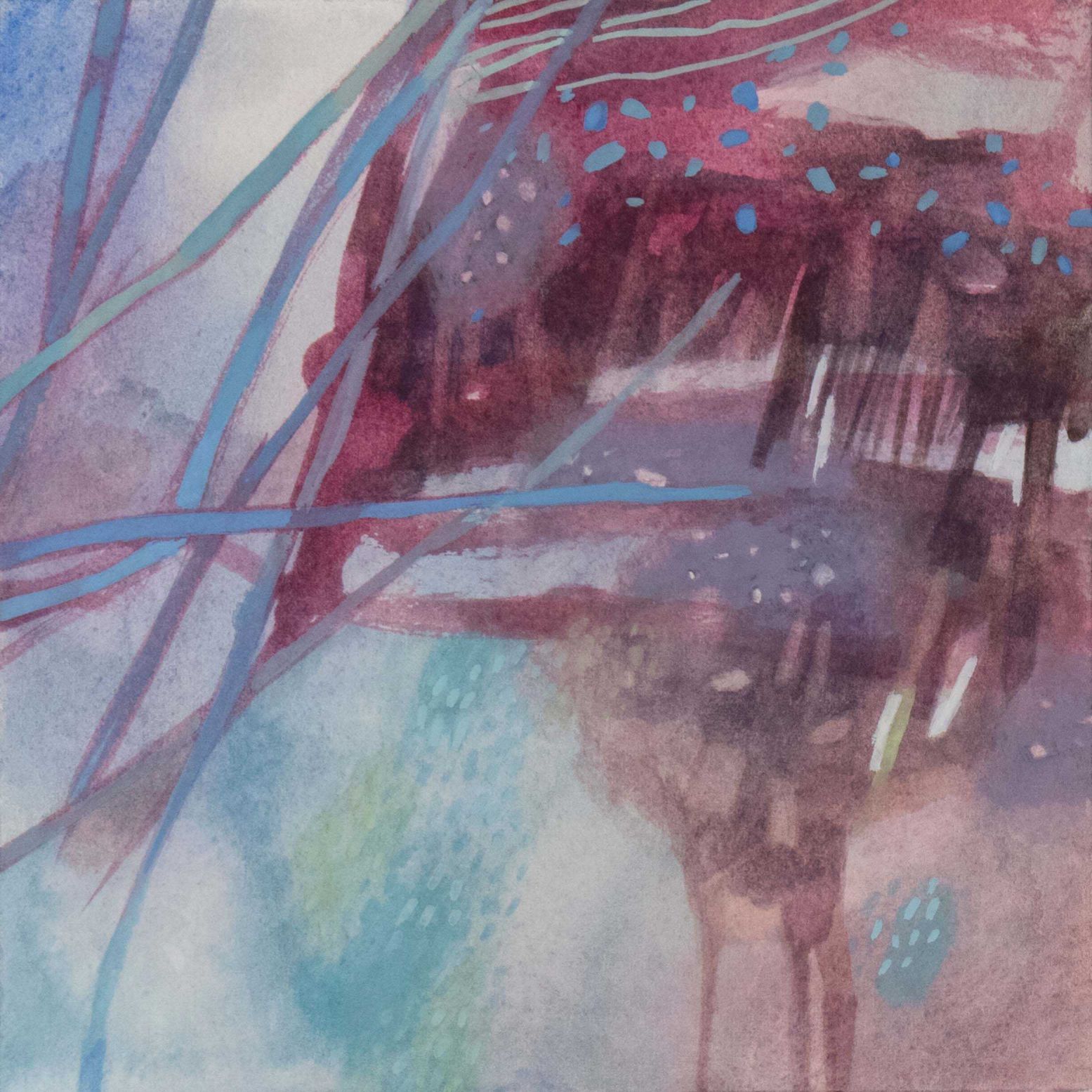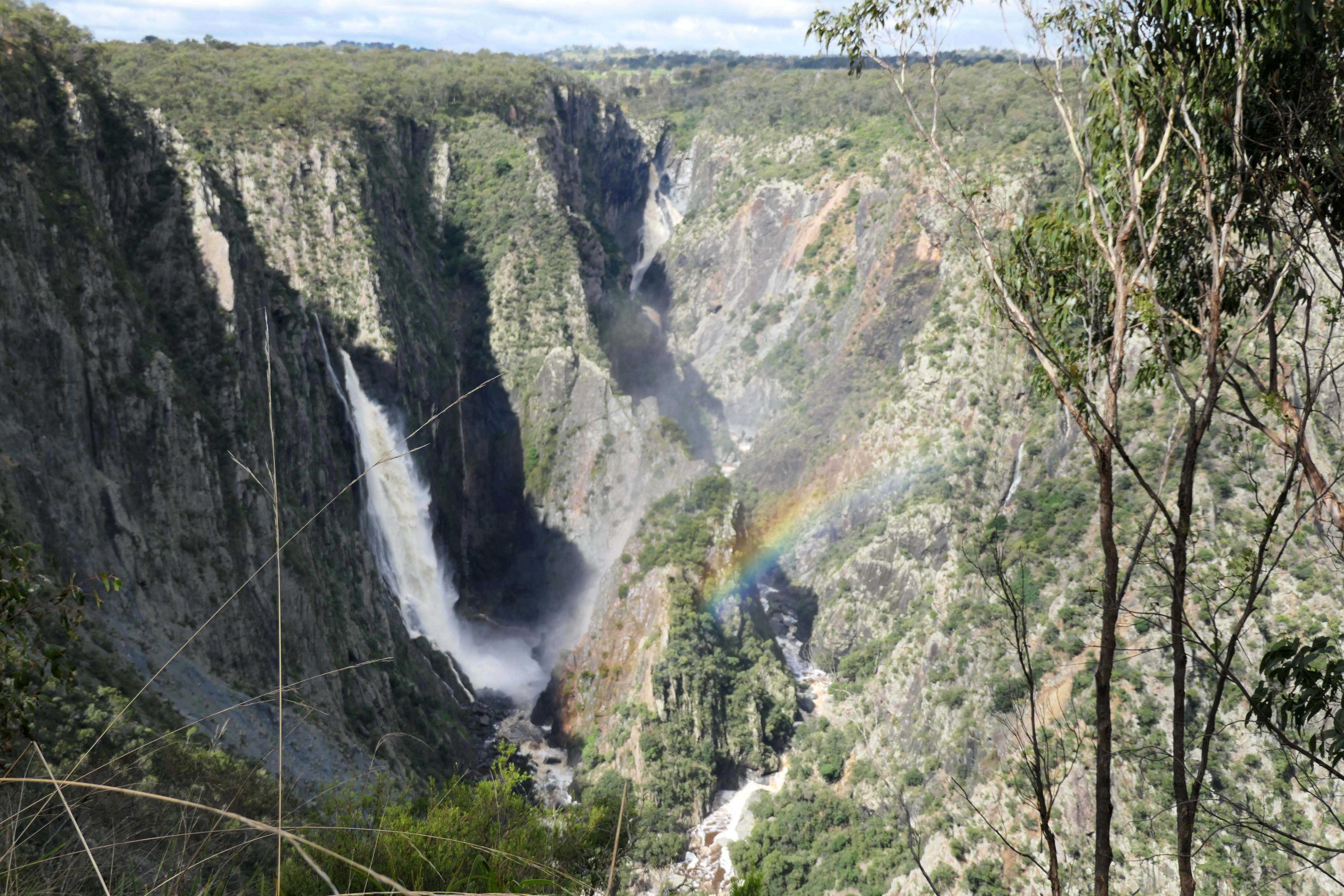 Meeting Place, 2022
Various sizes to total width 190cm x 300cm, watercolour and gouache on Arches paper
A now-historic wet weather event provided a devastating backdrop to our expedition to Armidale. It was a weekend of water imagery – all around us, threatening our loved ones, and our paths home.
On a cautious trip out to Wollomombi Falls I found closed walking tracks, access flooded. I stood at the Falls lookout platform, overwhelmed by what I was seeing. It seemed like the Falls had created its own weather. Giant water laden clouds pushed upwards from the valley floor to meet sky clouds. An immense roar travelled towards me and all of the gorge walls added rushing water to the creamy turmoil below.
Meeting Place grew from a single pencil sketch made under a dripping umbrella among glorious wet forests that day. Site-specific stories were gathered during and following the Expedition. Each piece speaks to the importance of conservation of our wild islands of vegetation and their role in the changing power of nature.
• Works are for sale :-D
________
New England Regional Art Museum | 1 April to 8 May 2022
Kate Barry, Melanie Brady, Susan Lincoln, Adrienne Williams | Curated by Laura Brinin
Side Gallery invited a small group of artists to visit Armidale across a weekend. The aim was to explore how the artist's work/process may evolve when taken from the usual surroundings and studio environment. The artists were encouraged to make work, explore, mingle, reflect on working differently, and respond authentically to Armidale's township and environment. Meeting with NERAM's Director, Rachael Parsons, the group experienced a regional Museum tour, including an educational collection tour, and met some of the local artists of Armidale and Walcha. Of course, they took in the fantastic pastoral landscape of New England, too. Expedition: Artists of Side Gallery is the collection of works created by Side Gallery artists Kate Barry, Melanie Brady, Susan Lincoln & Adrienne Williams in response to Armidale's landscape, township, people and environment.