FOUND! Studio Dog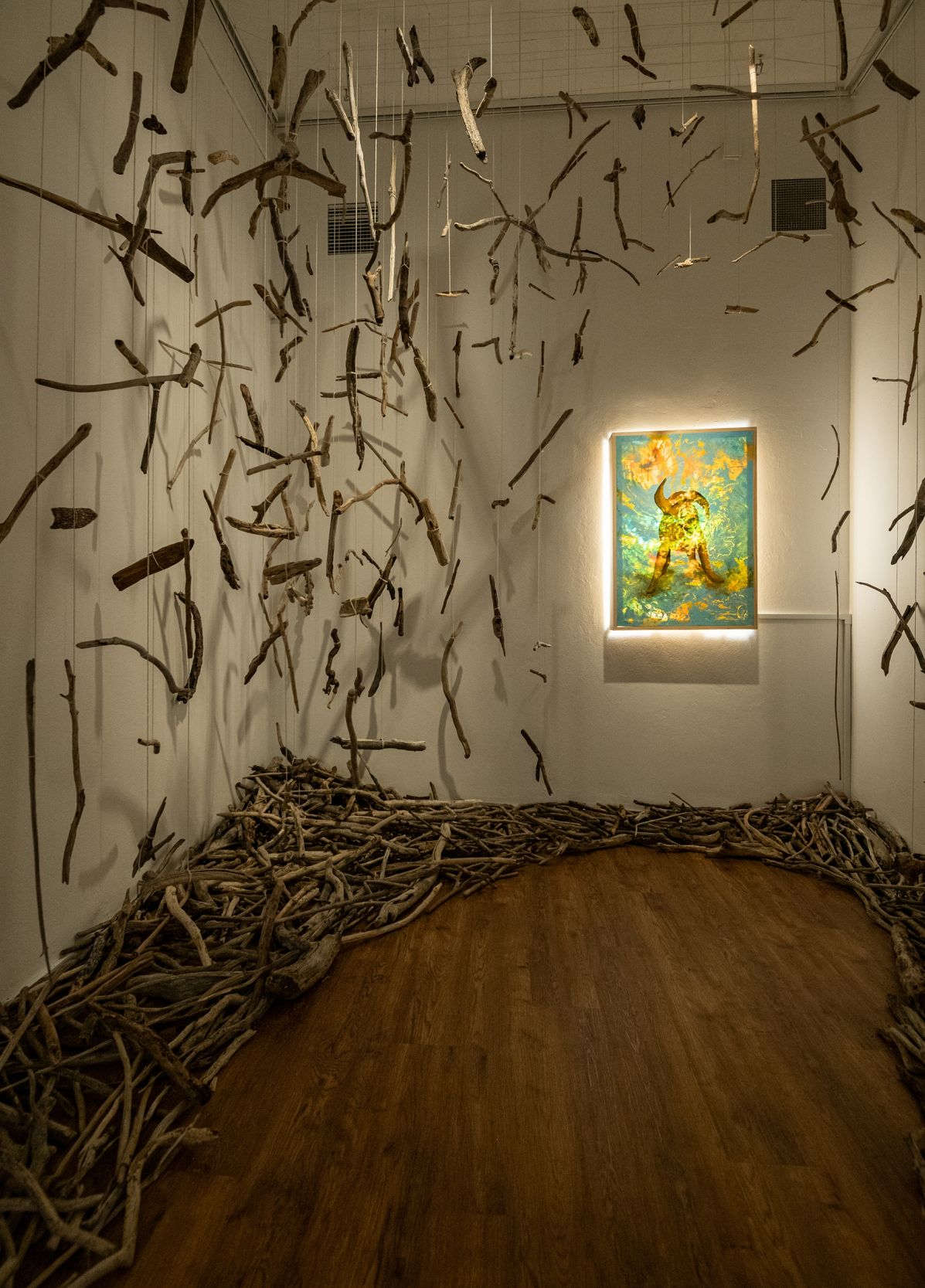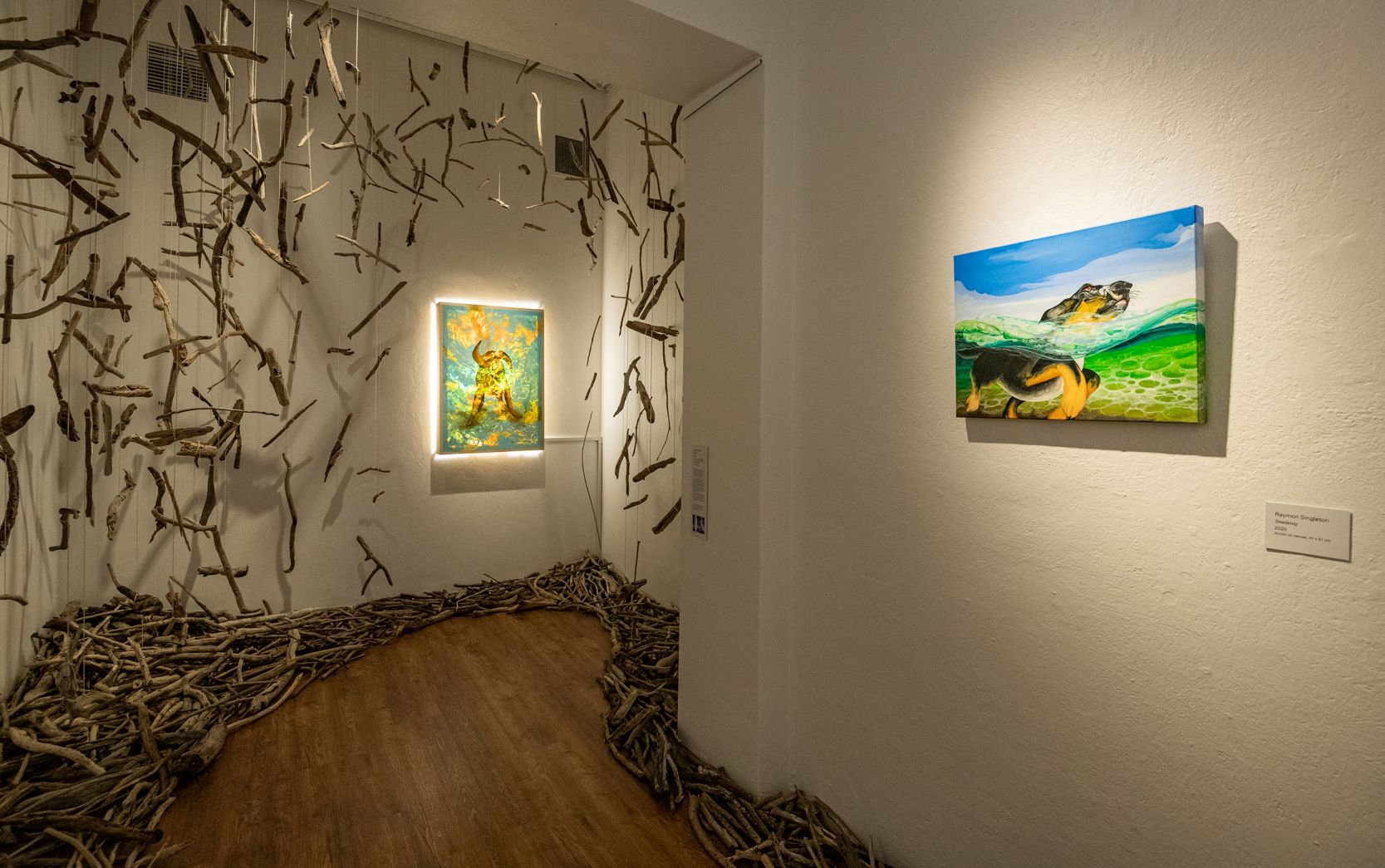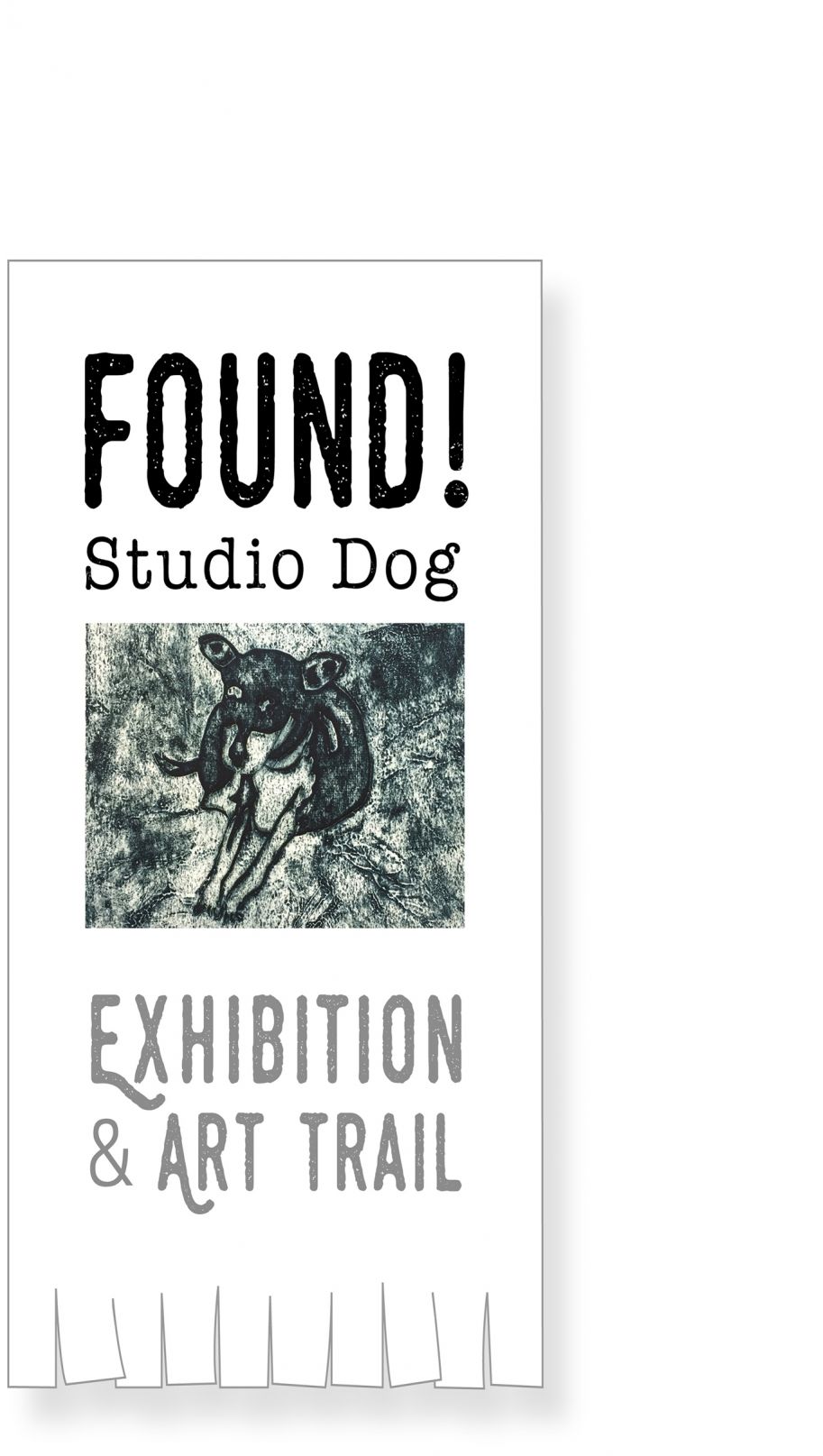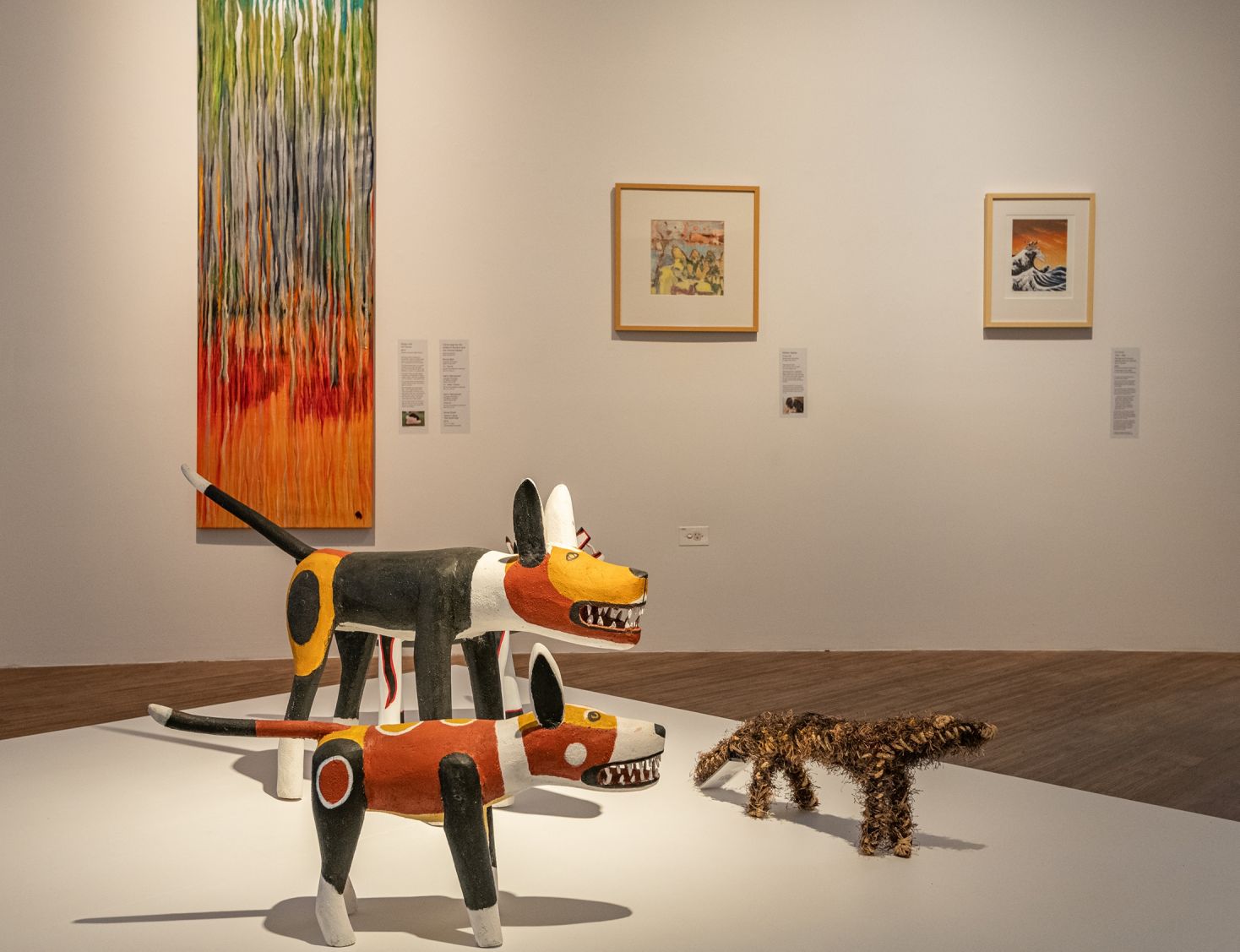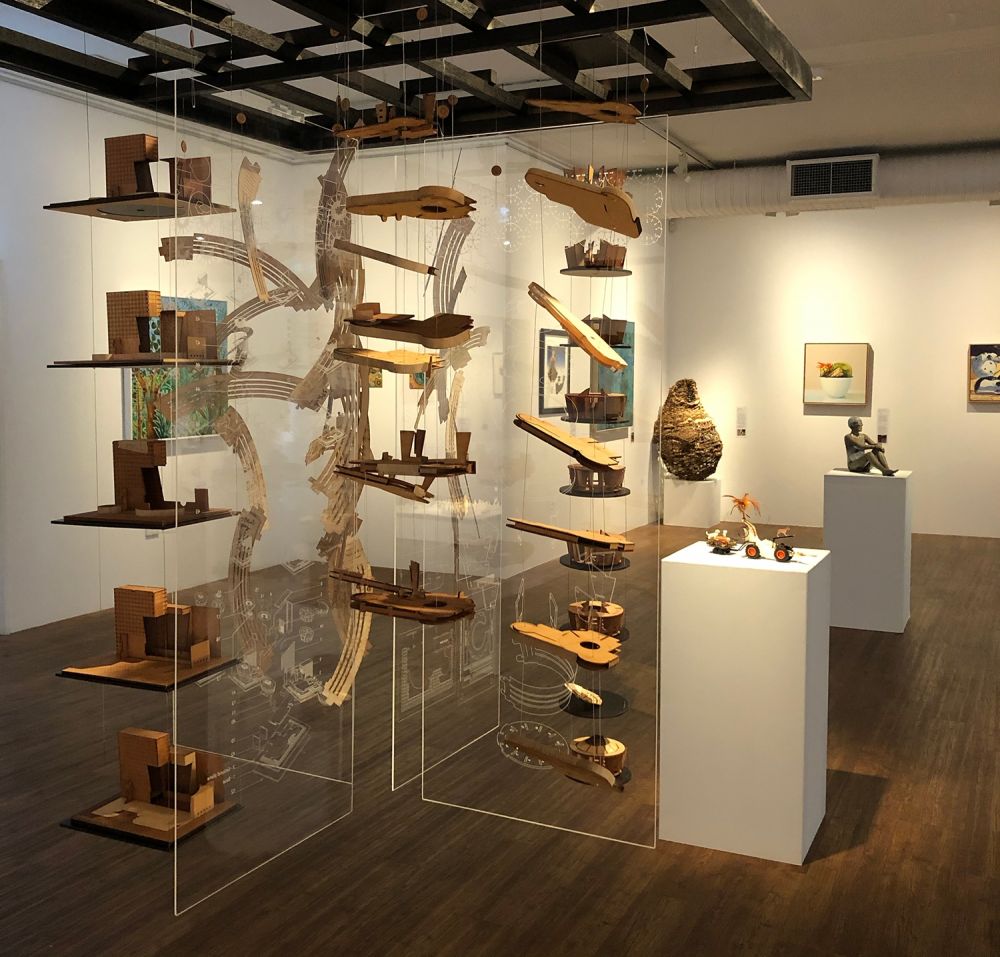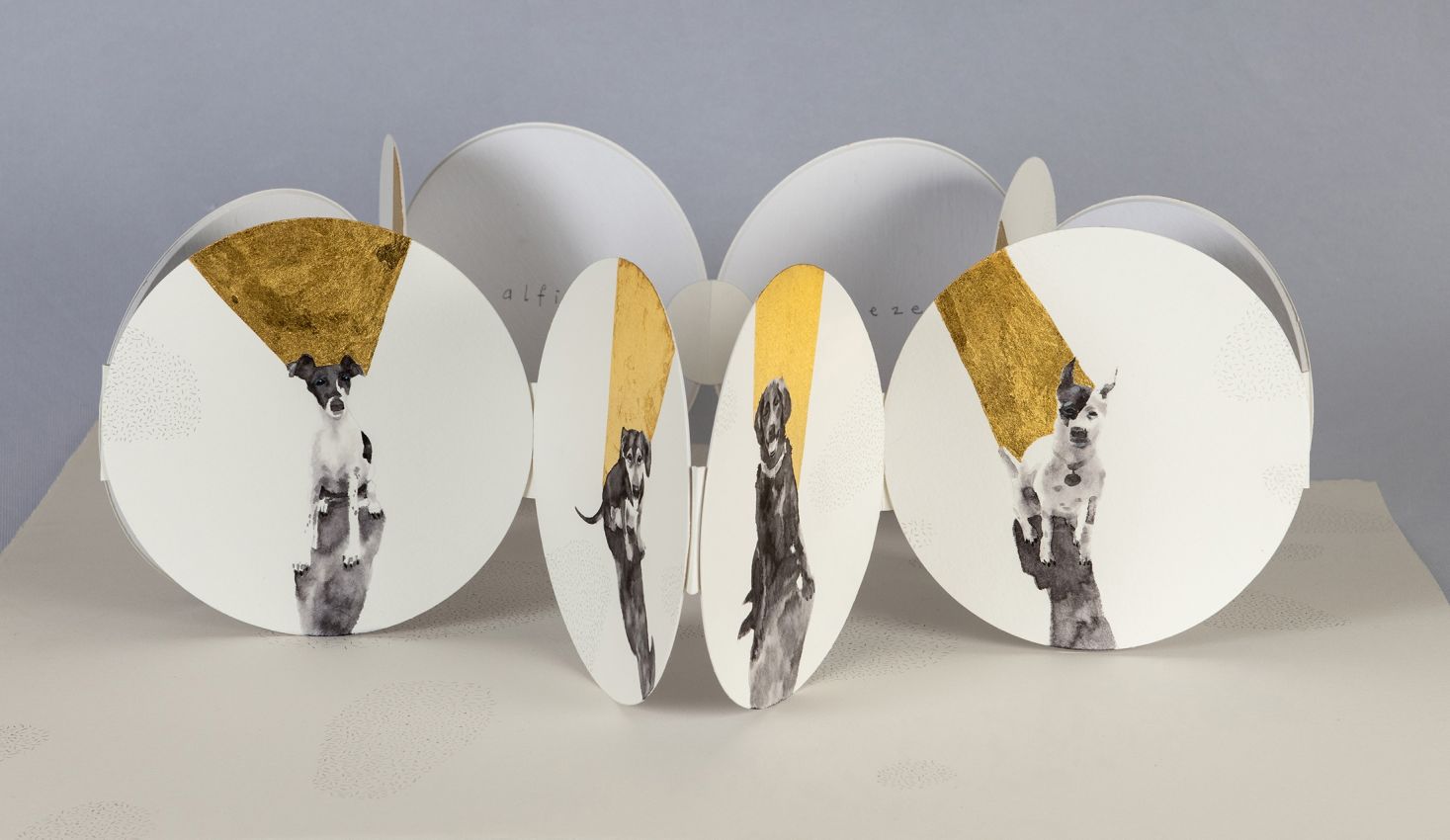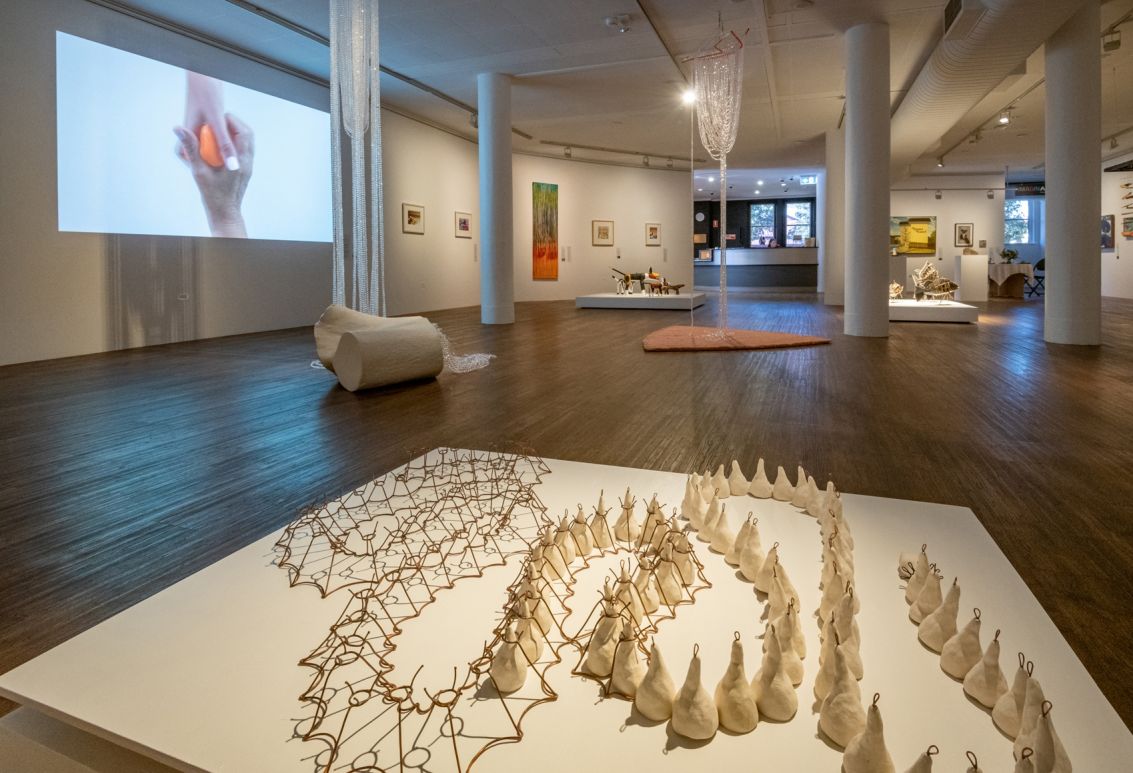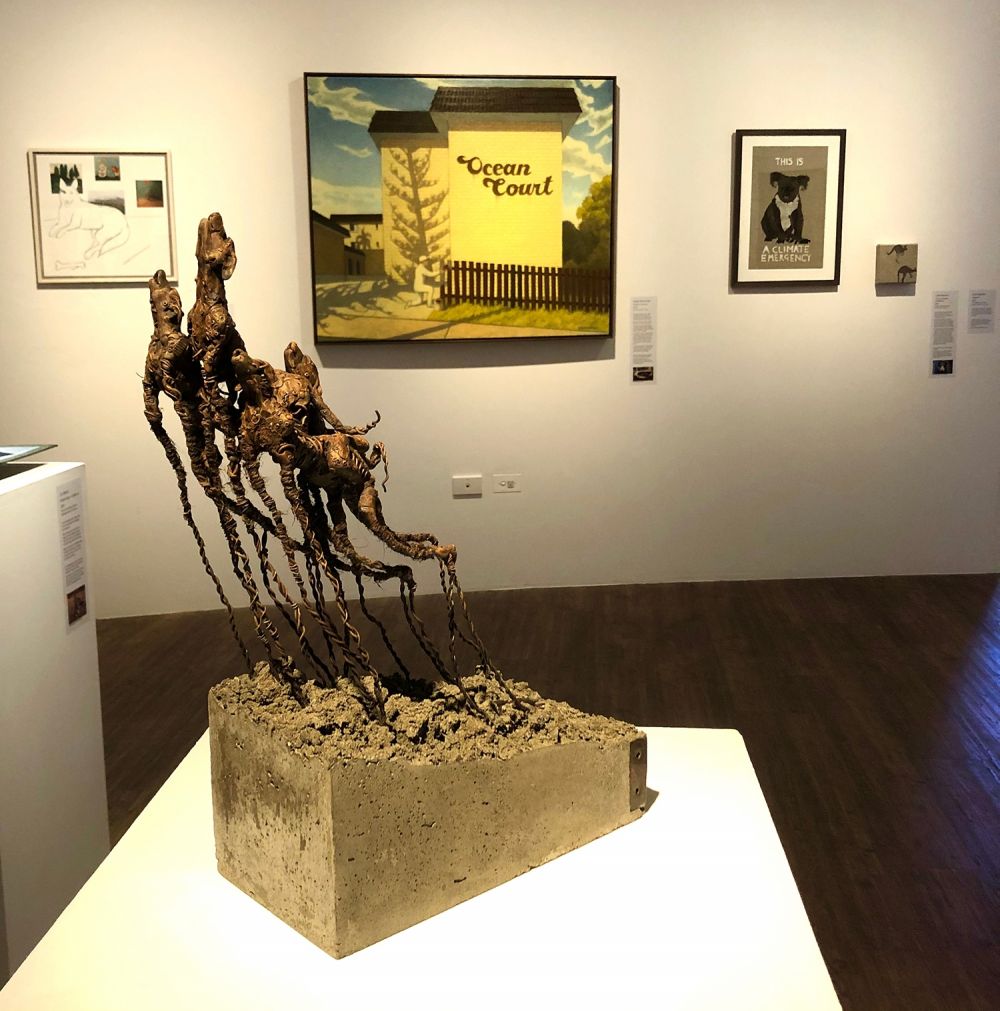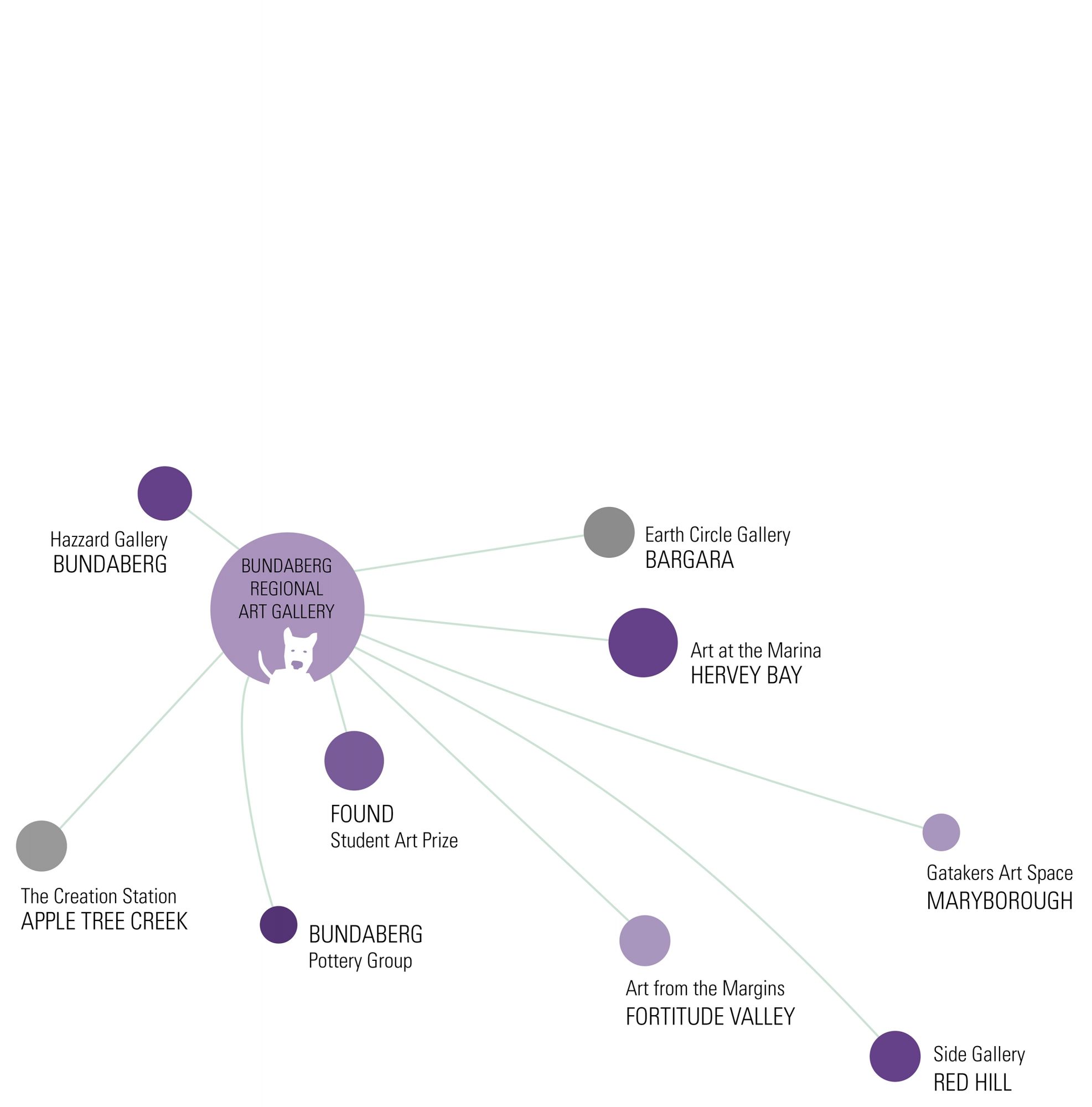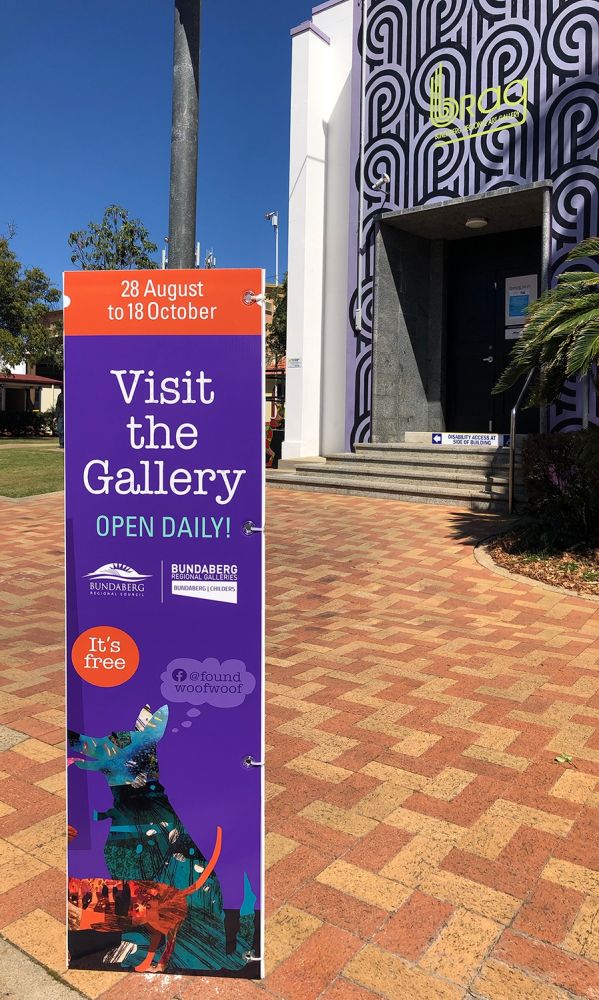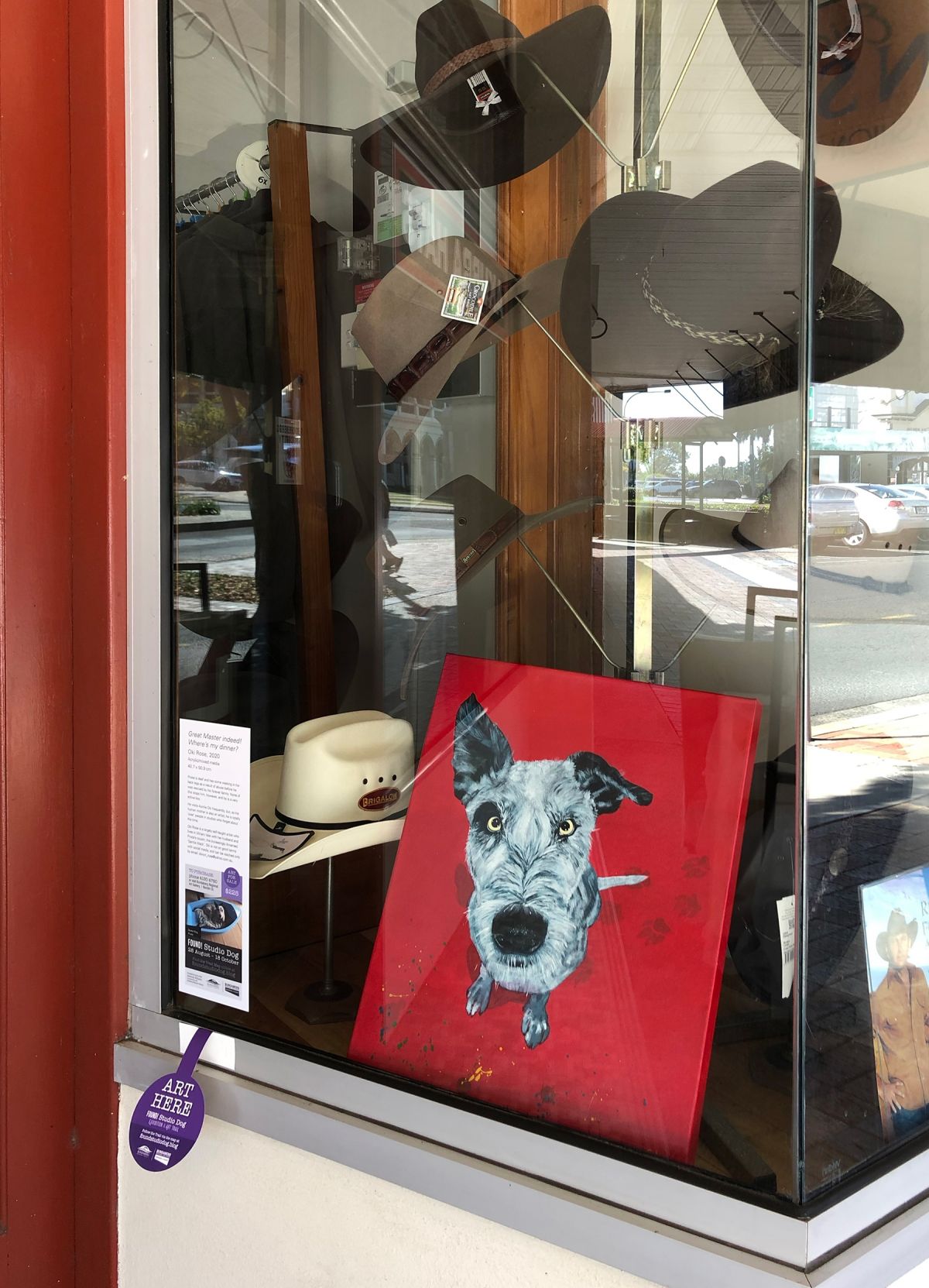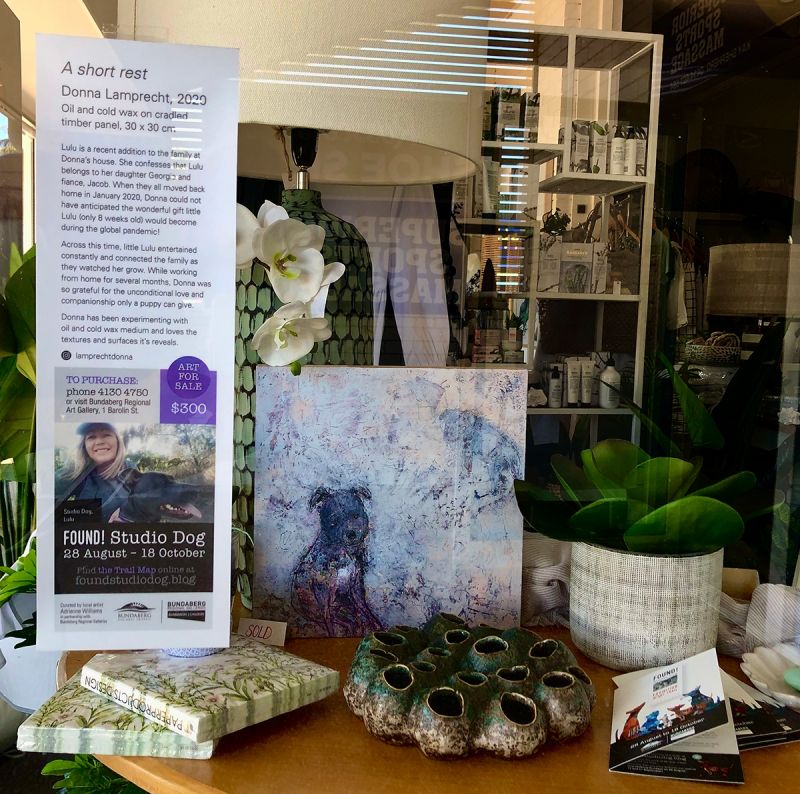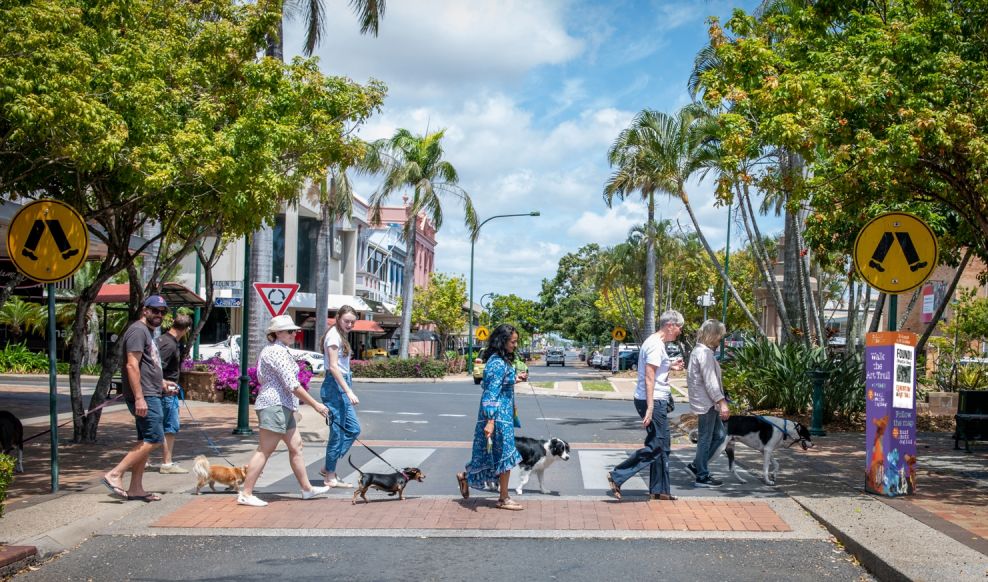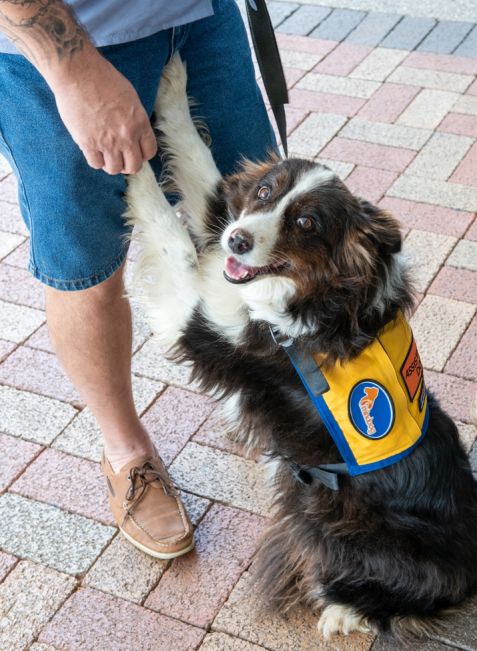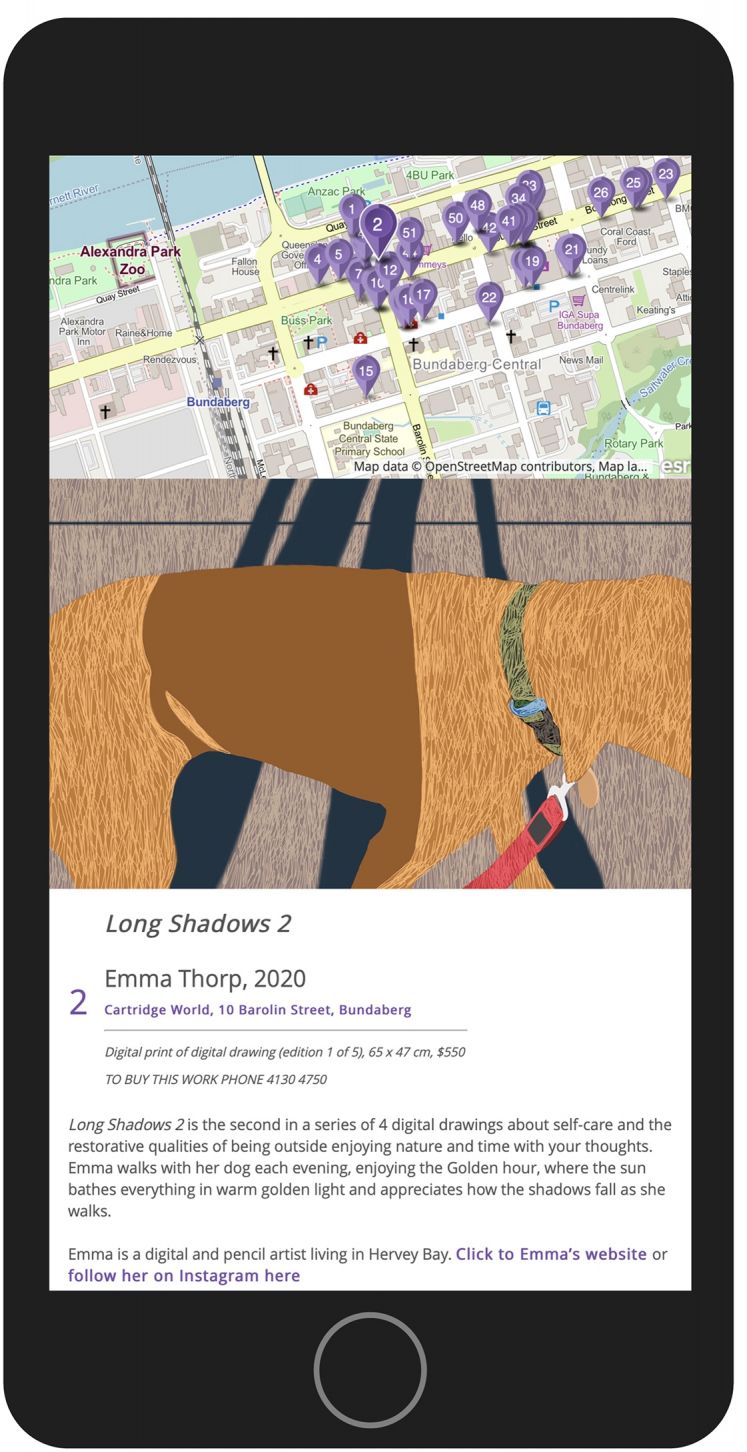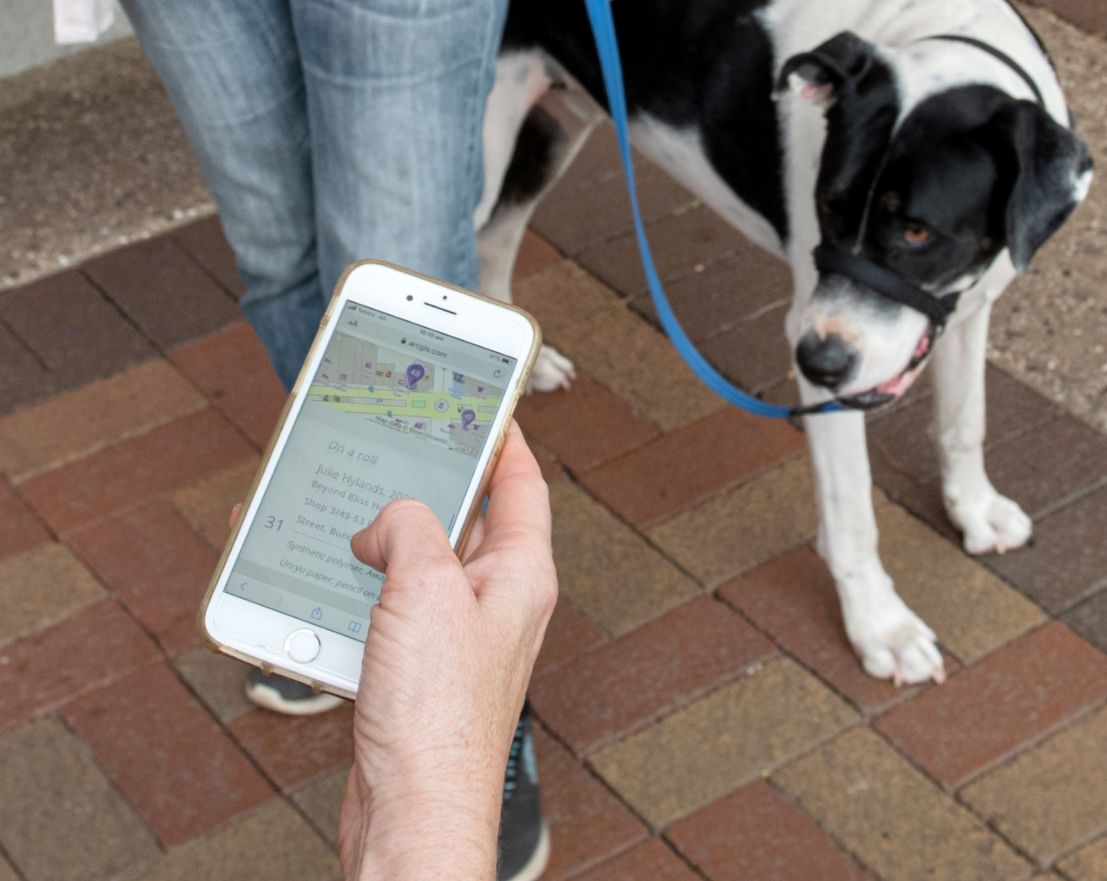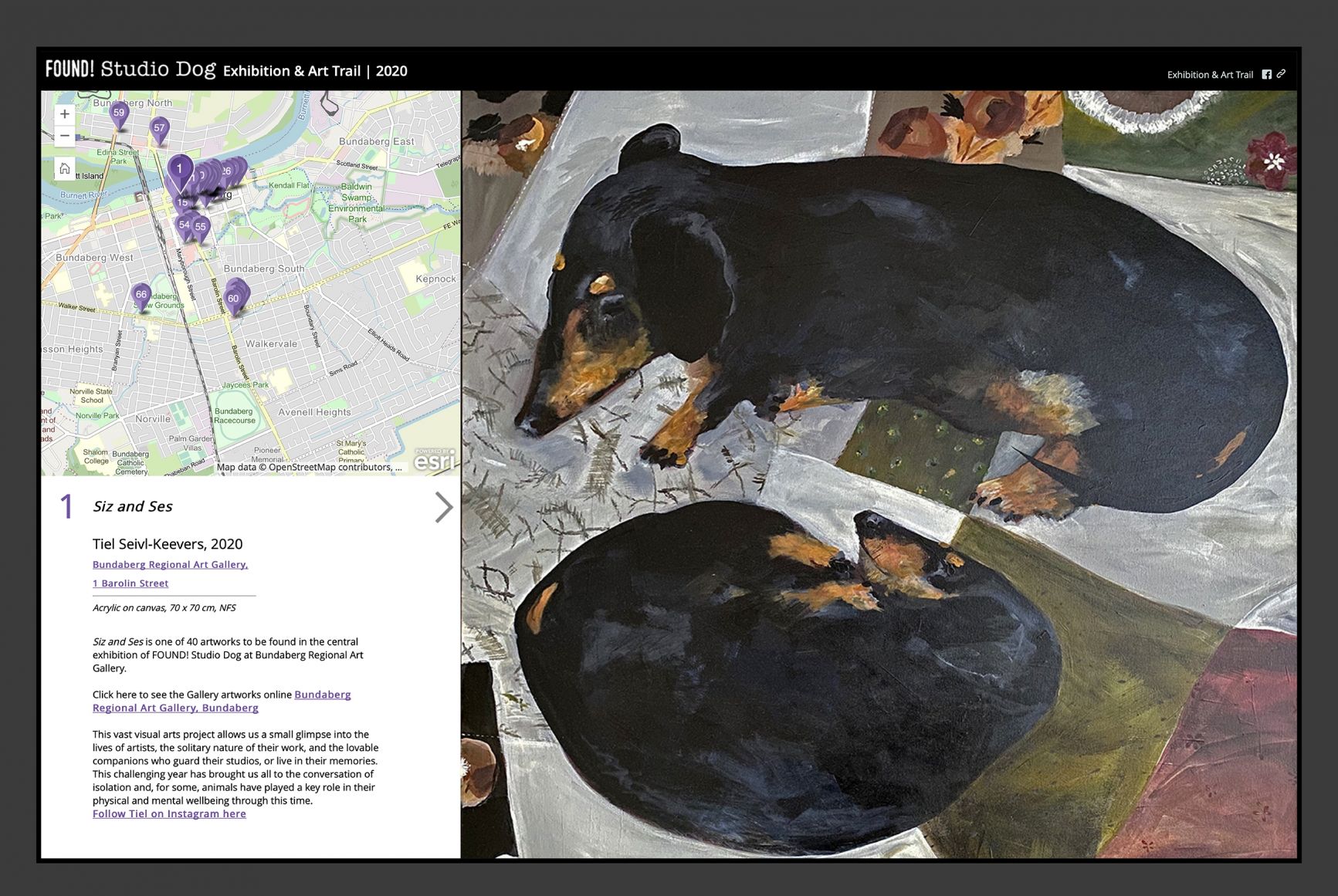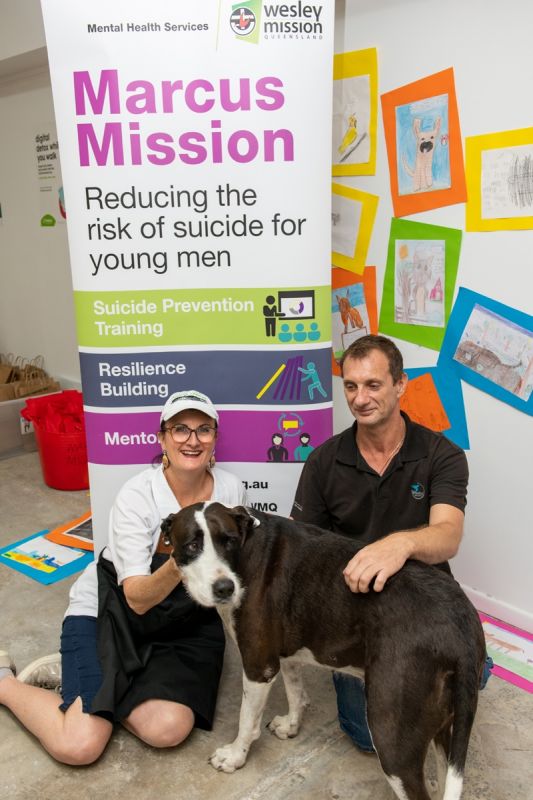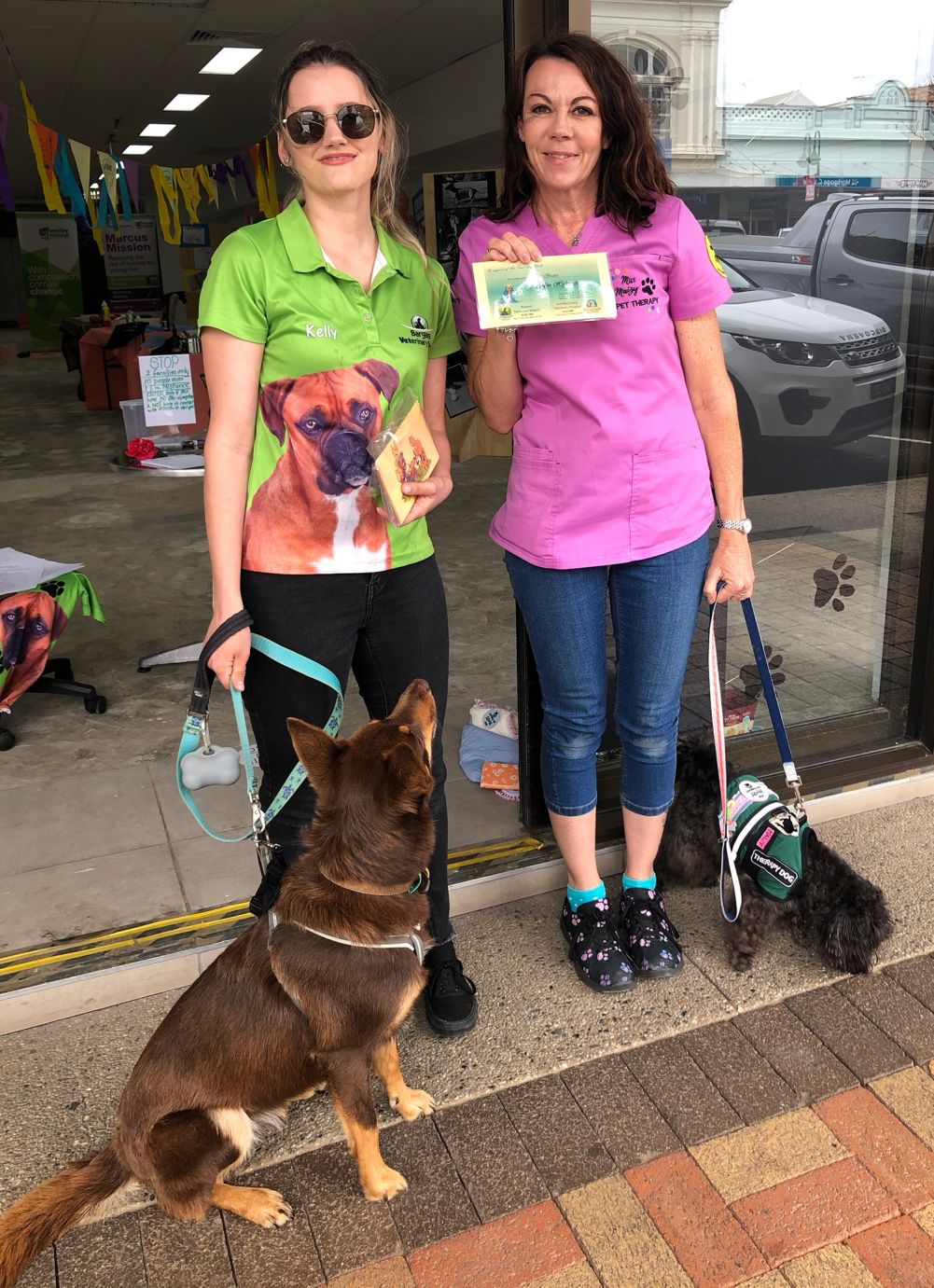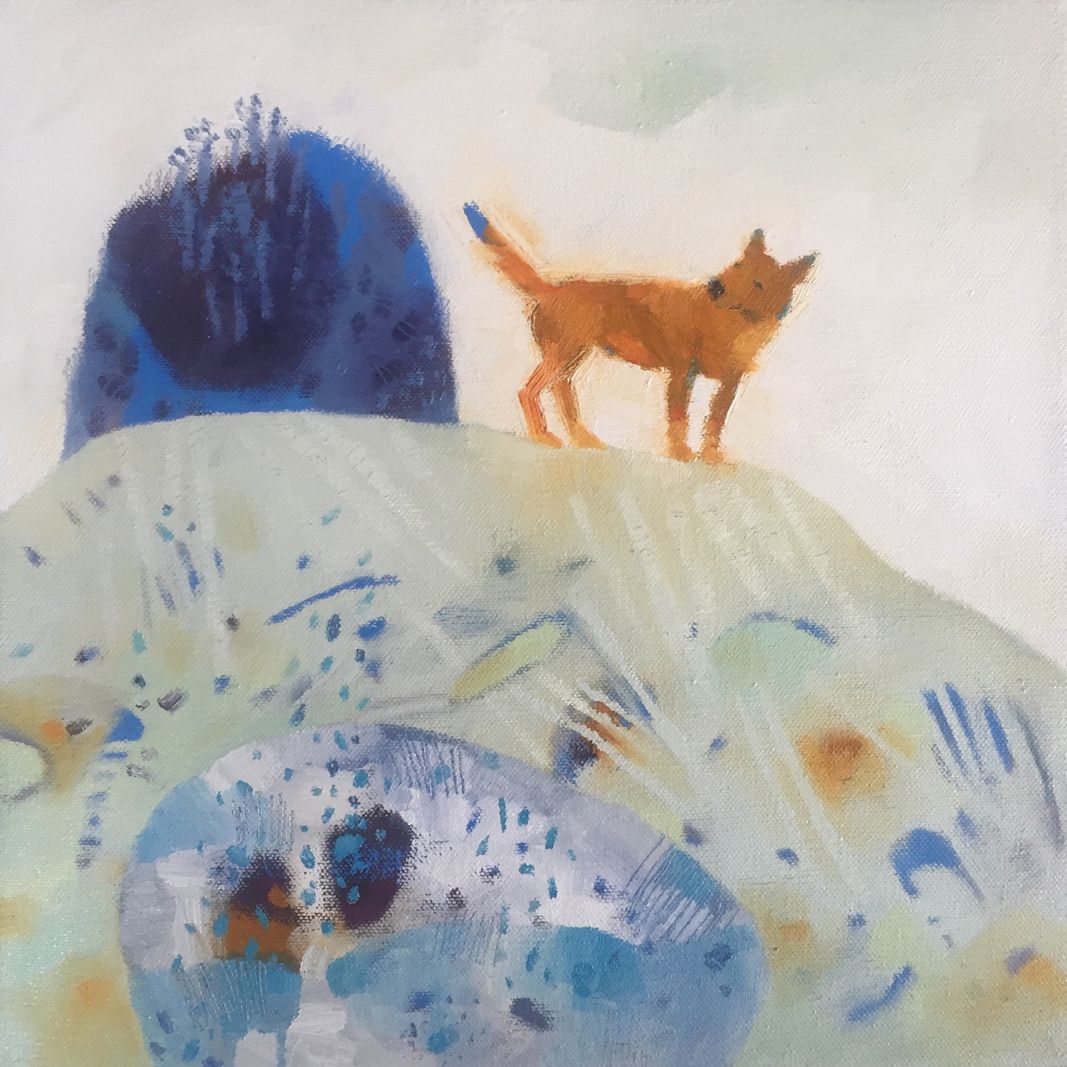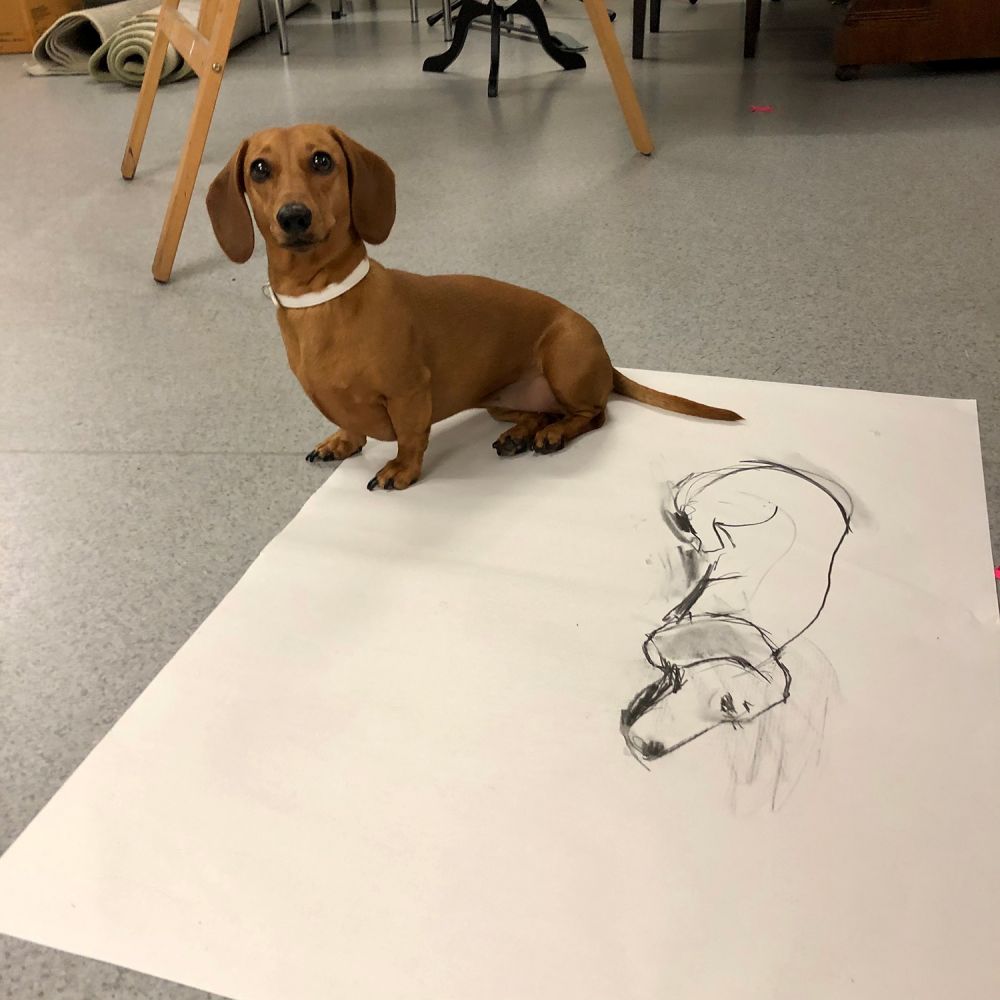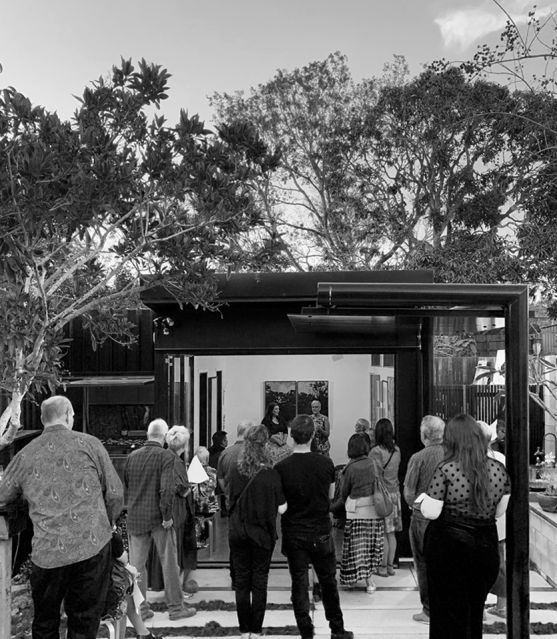 FOUND! Studio Dog
EXHIBITION + ART TRAIL | Bundaberg and Beyond
Curated by Adrienne, this visual arts exhibition and community art trail ran through September and October 2020 in Bundaberg, Bargara, Maryborough, Hervey Bay and Brisbane venues.
Nobody imagined that 2020 was a year we would talk, so often, about isolation. That year, that word captured the zeitgeist – the 'spirit of the time'.
FOUND! Studio Dog | Exhibition & Art Trail was a vehicle to discuss the lives of artists, the solitary nature of their work, and the loveable companions who guard their studios, or live in their memories.
_ _ _ _

THE CENTRAL EXHIBITION | In this vast visual arts project Adrienne assembled the paintings, sculpture, photography, installation, and collage works of 40 artists at Bundaberg Regional Art Gallery, creating a major central exhibition to launch FOUND! Studio Dog and to reopen the Gallery following the first 2020 lockdown.
_ _ _ _

THE ART TRAIL | With an additional 70 artworks positioned in 55 shop, business and café windows across Bundaberg and Bargara, FOUND! Studio Dog extended beyond the gallery walls, out into the heart of our community. People navigated with an online Storymap or using visual label prompts position near artworks.

Community Dog Walking Days were a welcome outing where locals and visitors followed the online Storymap around the Trail to view works and read their stories. Marcus Mission and Headspace Bundaberg generously gave us the opportunity to talk about the key role that animal companions can play in our physical and mental health.
Several thousand locals and visitors came out to walk the trail, visit the gallery and attend arts workshops in a year when we all needed some relief from so many kinds of isolation.

_ _ _ _

PARTICIPATING ARTISTS | Adrienne Williams | Alice McLaughlin | Allan Watson | Annette Tyson | Ann Grocott | Bec McPherson | Bruce Bell | Catherine McCue-Boes | Cate Verney | Chris Lynagh | Darelle Martin | David Graham | Donna Lamprecht | Dylan Sarra | Emily Meredith | Emma Thorpe | Emma Woodbright | Evelyn Gee | Gabrielle McDonald | Gary Namponan | Gina Davey | Hayley Davis | Helen Henderson | Helen Richards | Helen Robertson | Helen Ross | Henri van Noordenburg | Jane Marin | Jay Feather | Janette Schultz | Jassy Watson | Jennifer McDuff | Jenny Neubecker | John Honeywill | John Olsen | Julie Appo | Jo Williams | Julie Hylands | Julie Paterson | Kate Barry | Lesley Kendall | Lin Martin | Lin Onus | Lyn Barton | Marcus Bree | Marlies Oakley | Marsha Johnson | Mela Cooke | Mick Brennan | Nick Olsen | Nicole Jakins | Oki Rose | Orinda Martin | Petrina McDonald | Poppy Derbyshire | Ranjan Patel Morris | Raymon Singleton | Robert Brownhall | Robyn Hill | Robyn Sweaney | Ross Driver | Ruth Walmsley | Sabrina Lauriston | Sandy Scarborough | Shane Foley | Susan Hutton | Susan Lincoln | Susie Hansen | Tiel Seivl Keevers | Wendy Talbot | William Spiers
_ _ _ _
SATELLITE PROJECTS | 9 independently curated and staged exhibitions ran across south-east Queensland at: The Creation Station – Apple Tree Creek | Hazzard Gallery Bundaberg | Student Artworks – main street, Bundaberg | Earth Circle Gallery Bargara | Bundaberg Pottery Group | Art at the Marina Hervey Bay | Gatakers Artspace Maryborough | Art from the Margins Studio Fortitude Valley | Side Gallery Red Hill.
_ _ _ _
This not-for-profit regional arts adventure could not have been possible without the generosity of all the artists who loaned their works, the business owners who provide the space, and the health organisations who gave their time and care at our public events.
Project development, storymap construction and teen workshops were generously supported by grants from the Regional Arts Development Fund, CQRASN, Arts Queensland and Cross Roads Arts, Bundaberg Regional Council and Bundaberg Regional Galleries.