The Casuarinas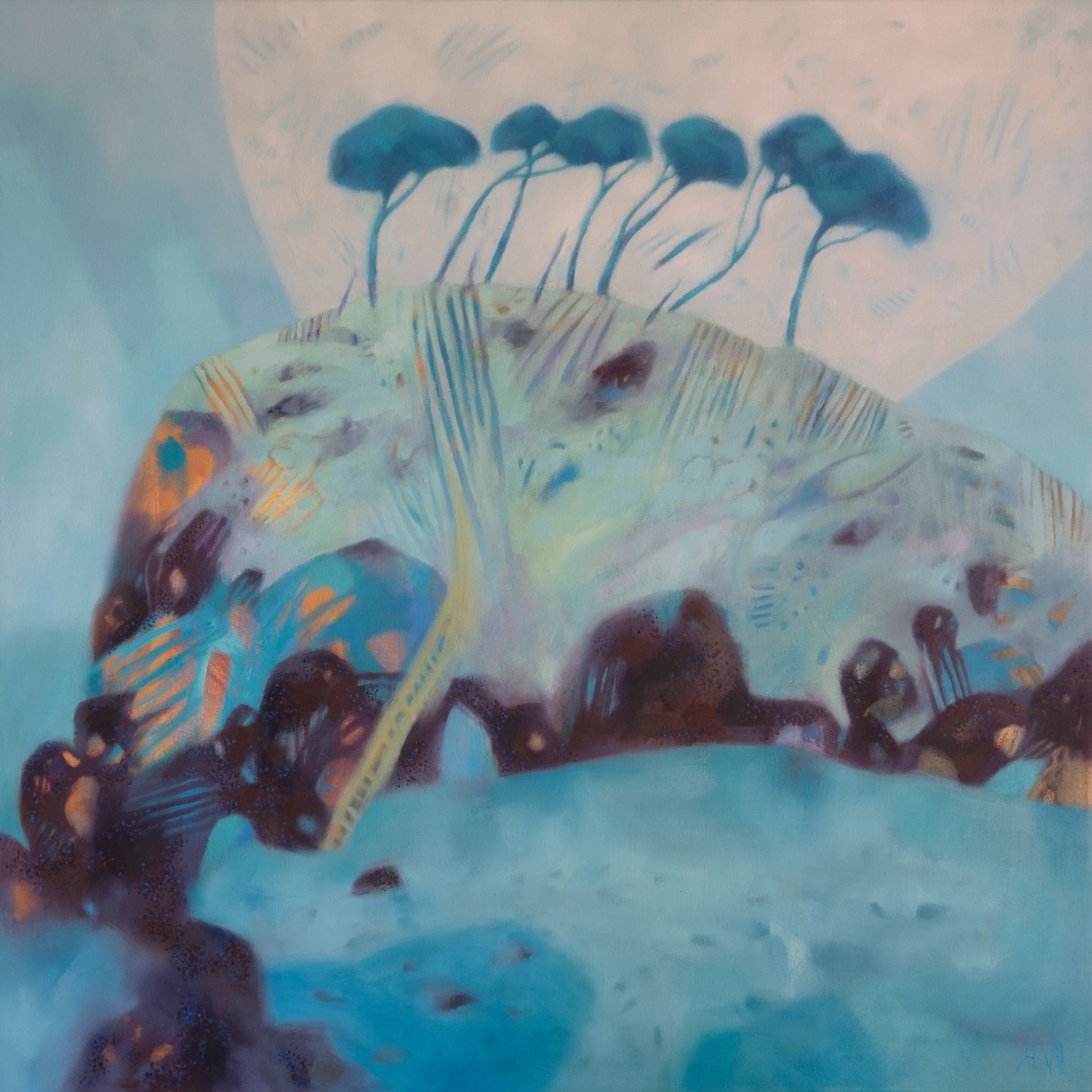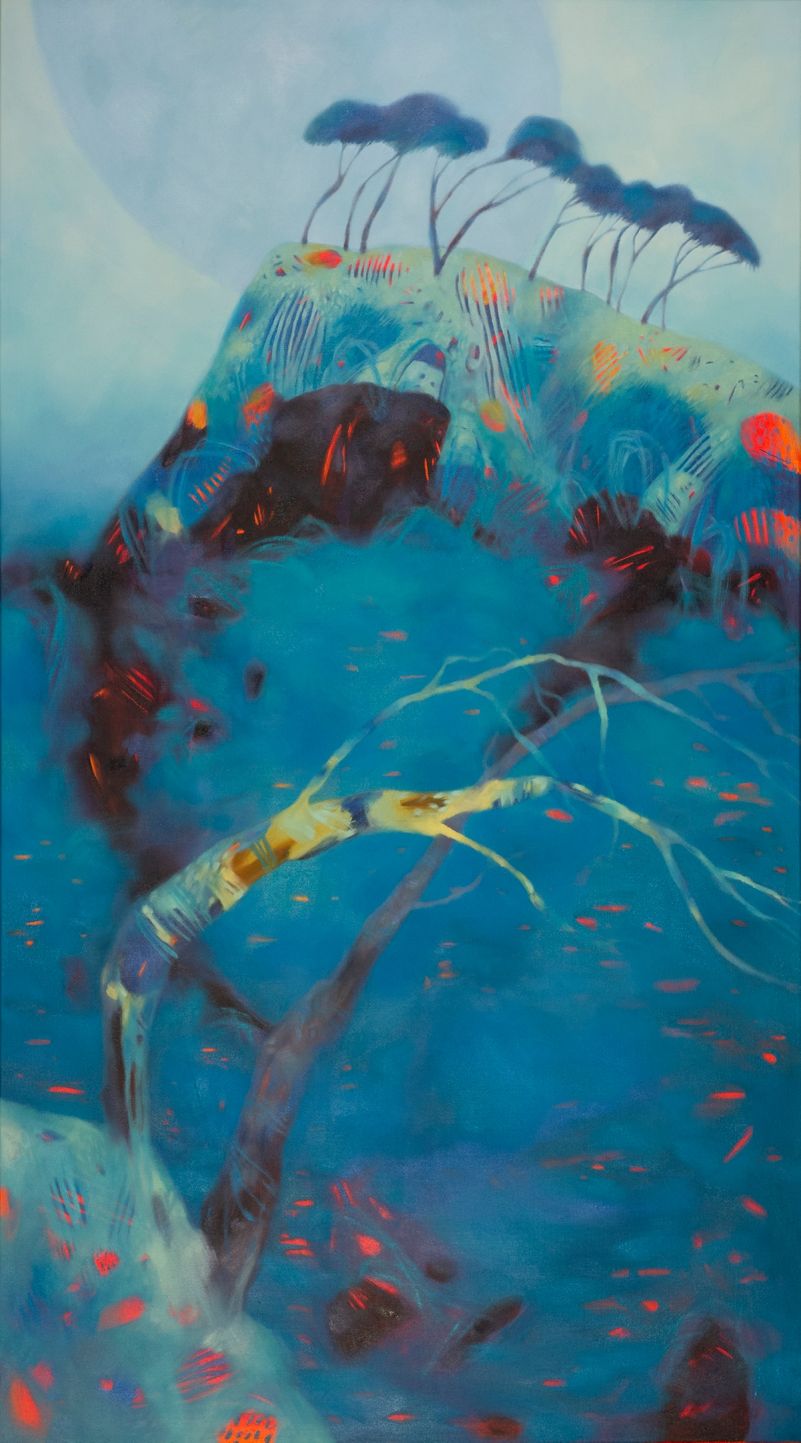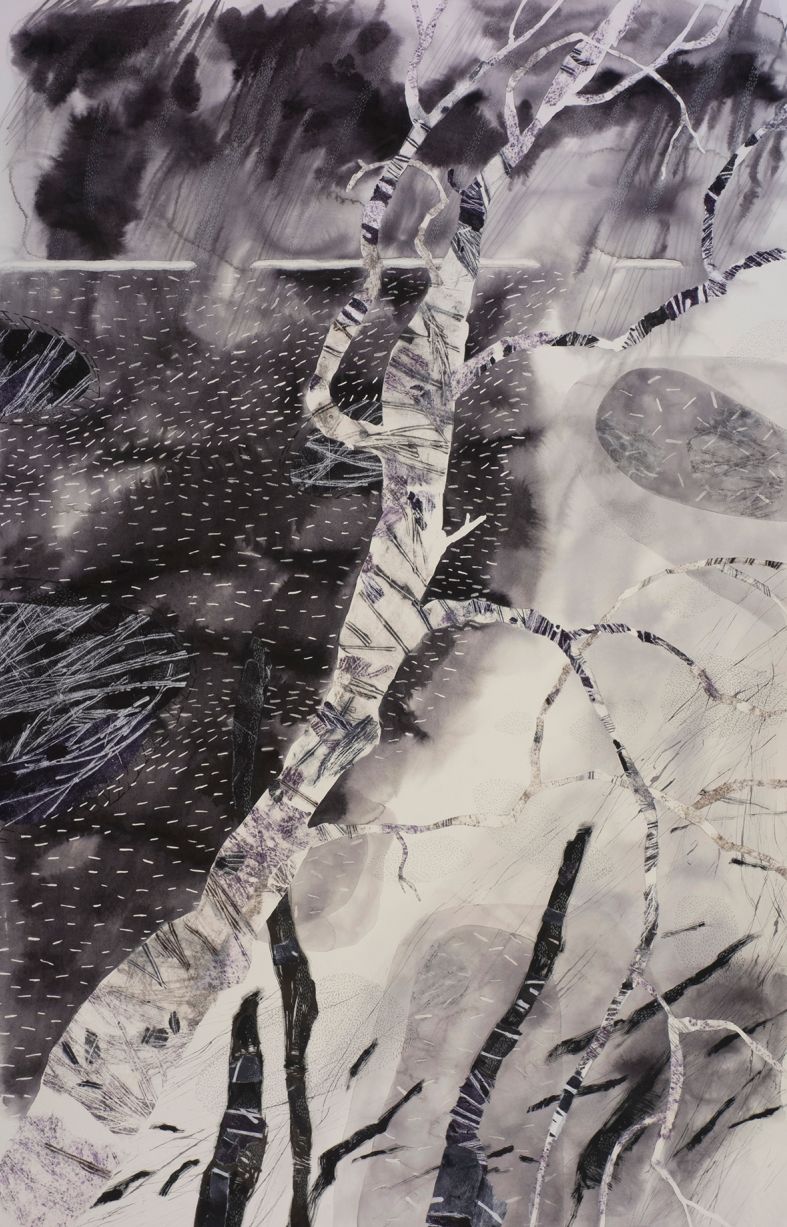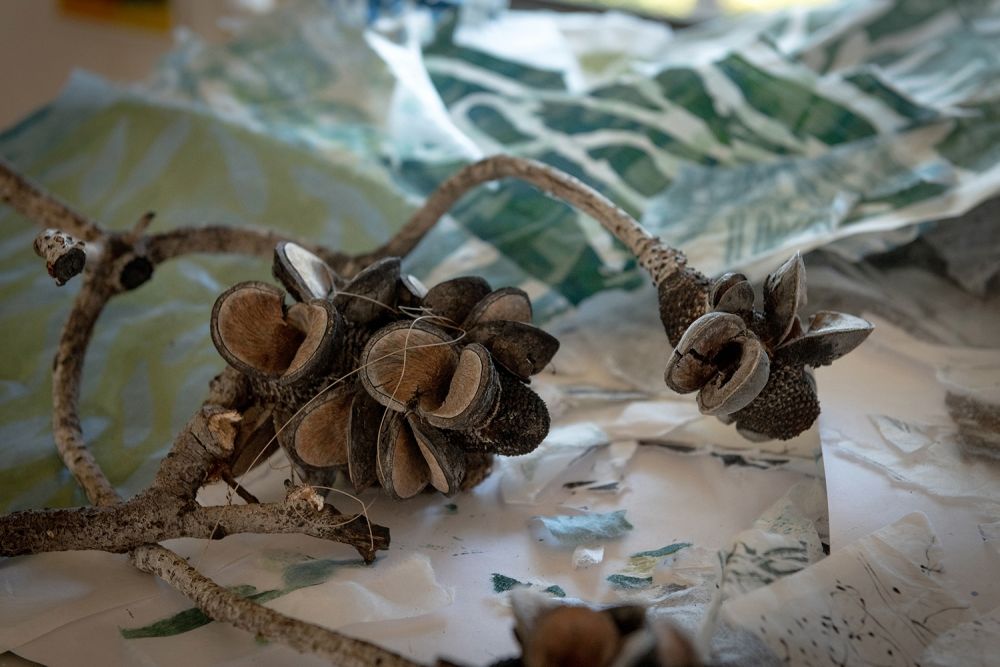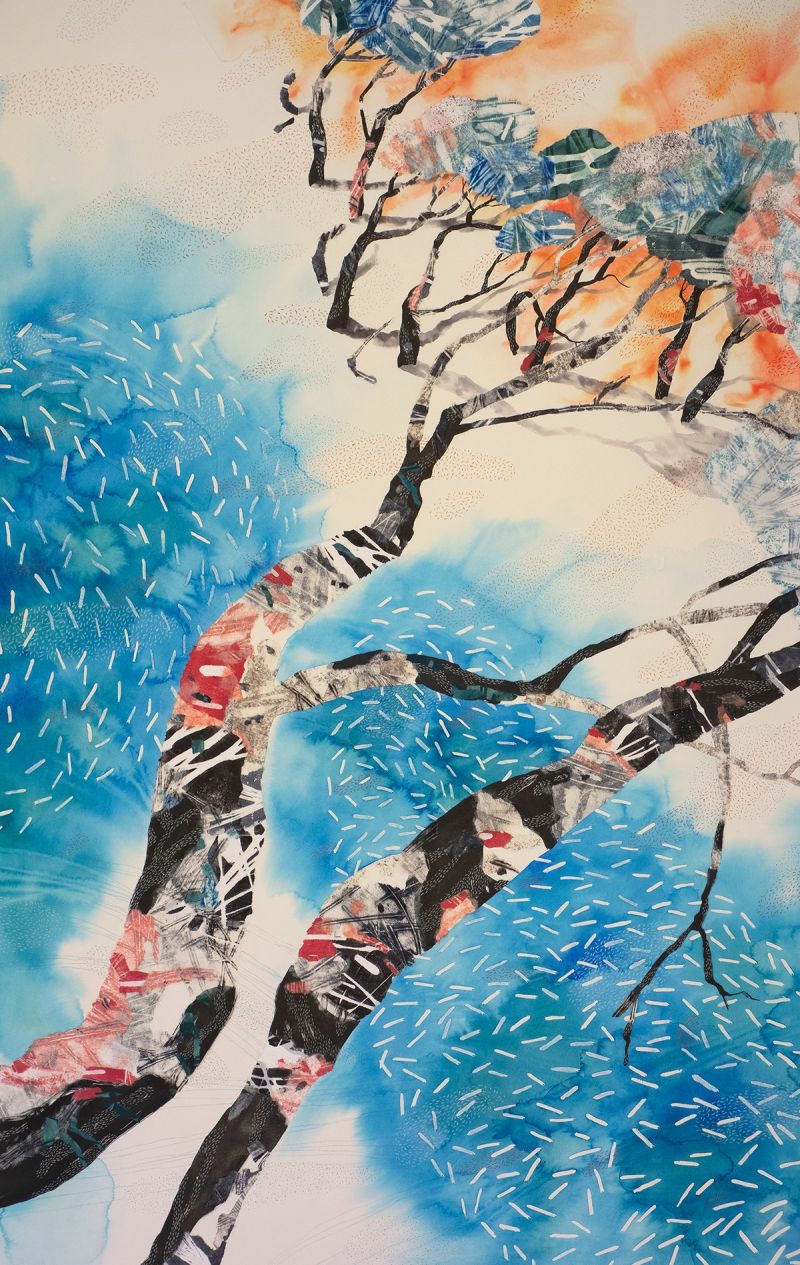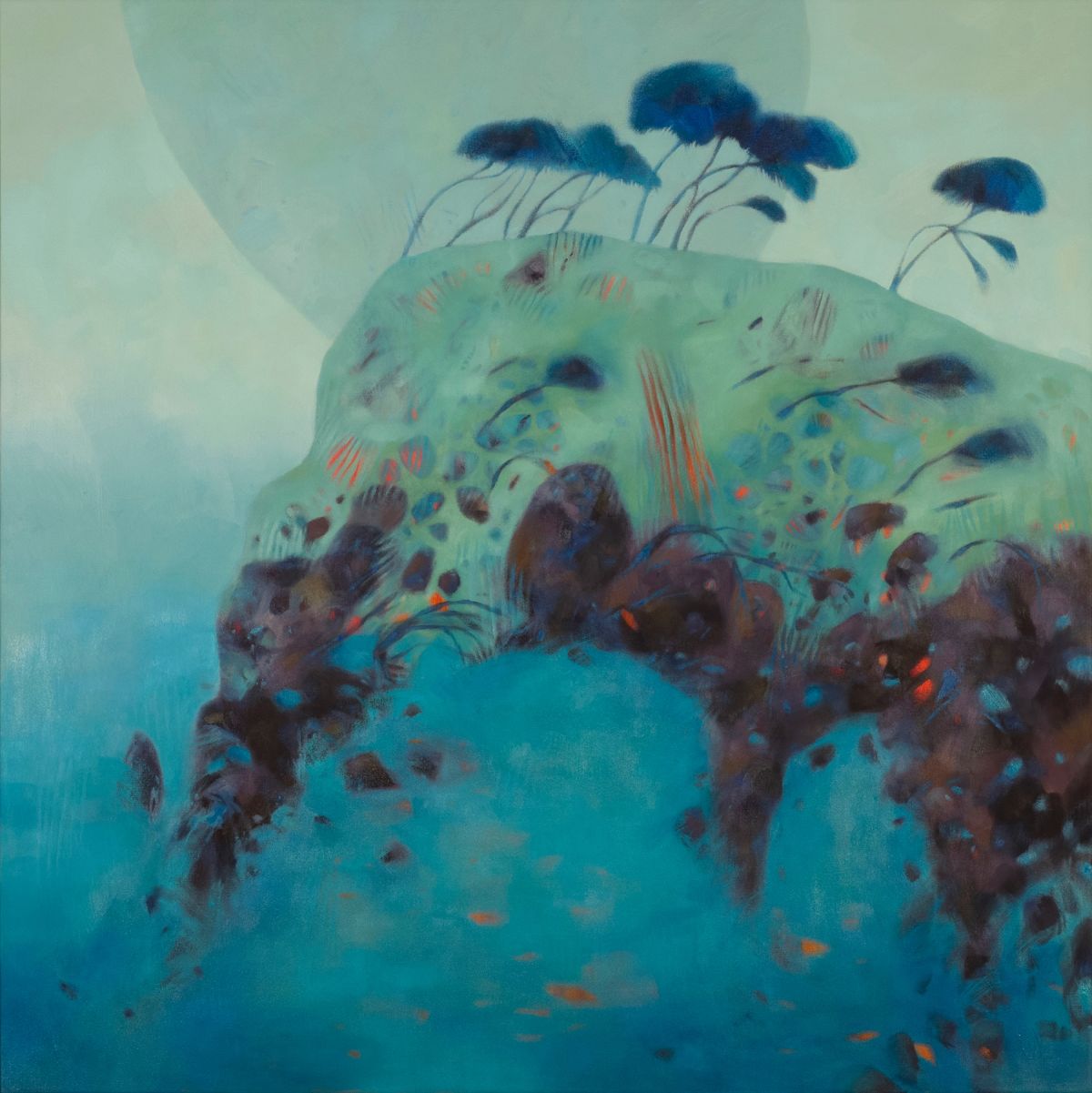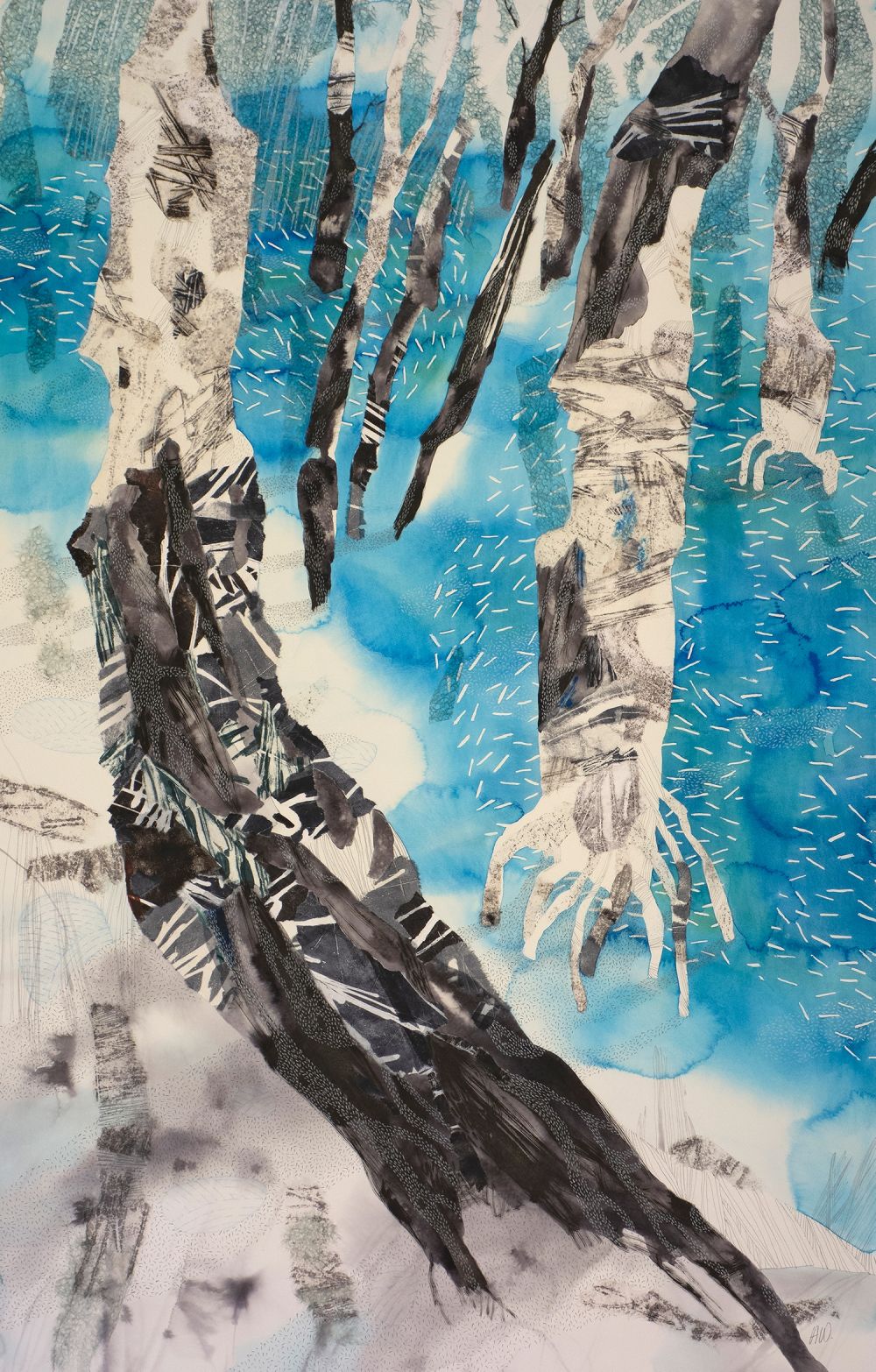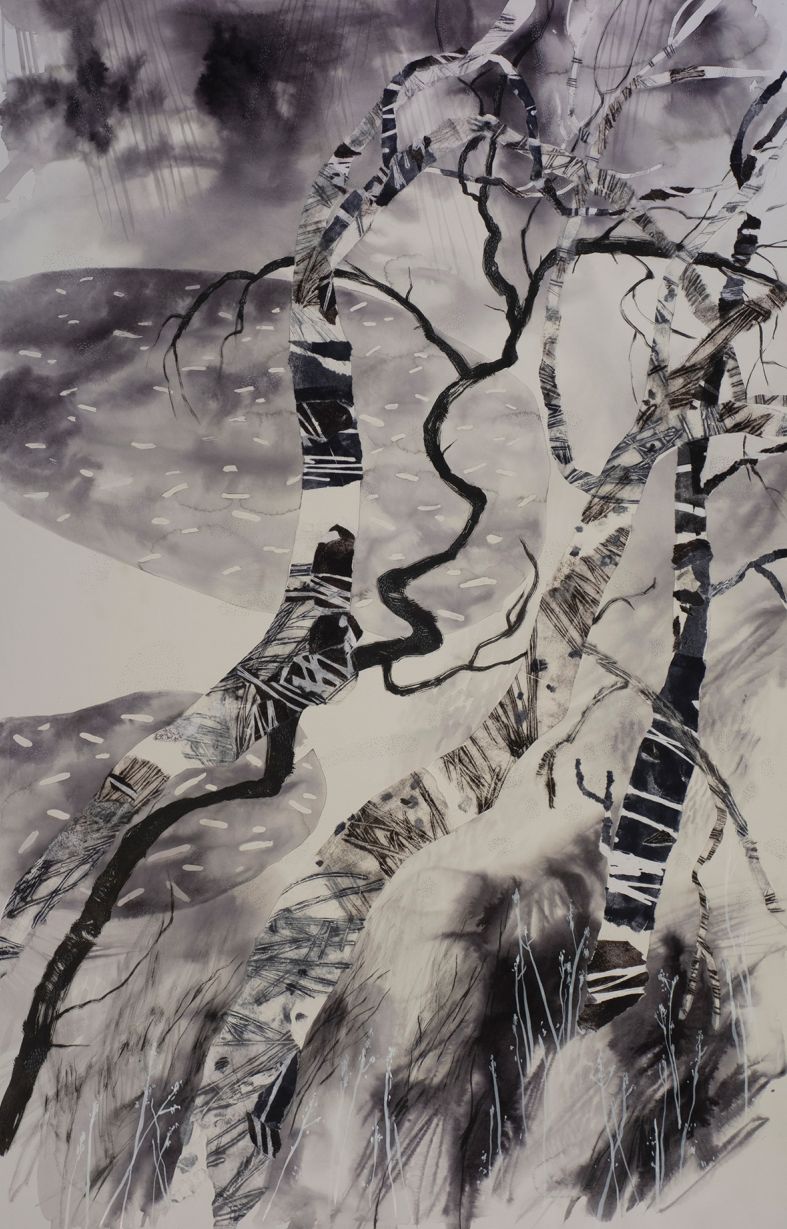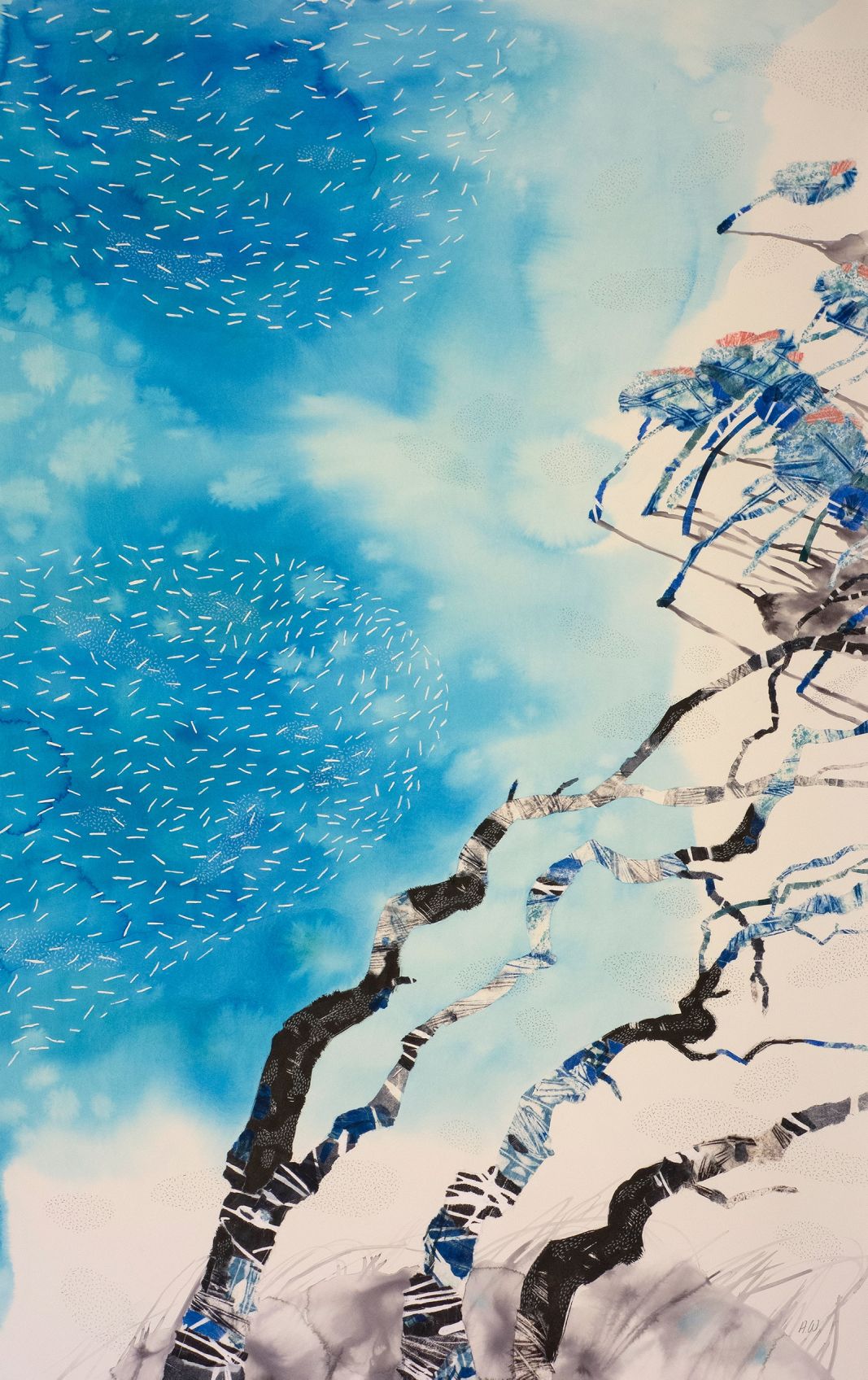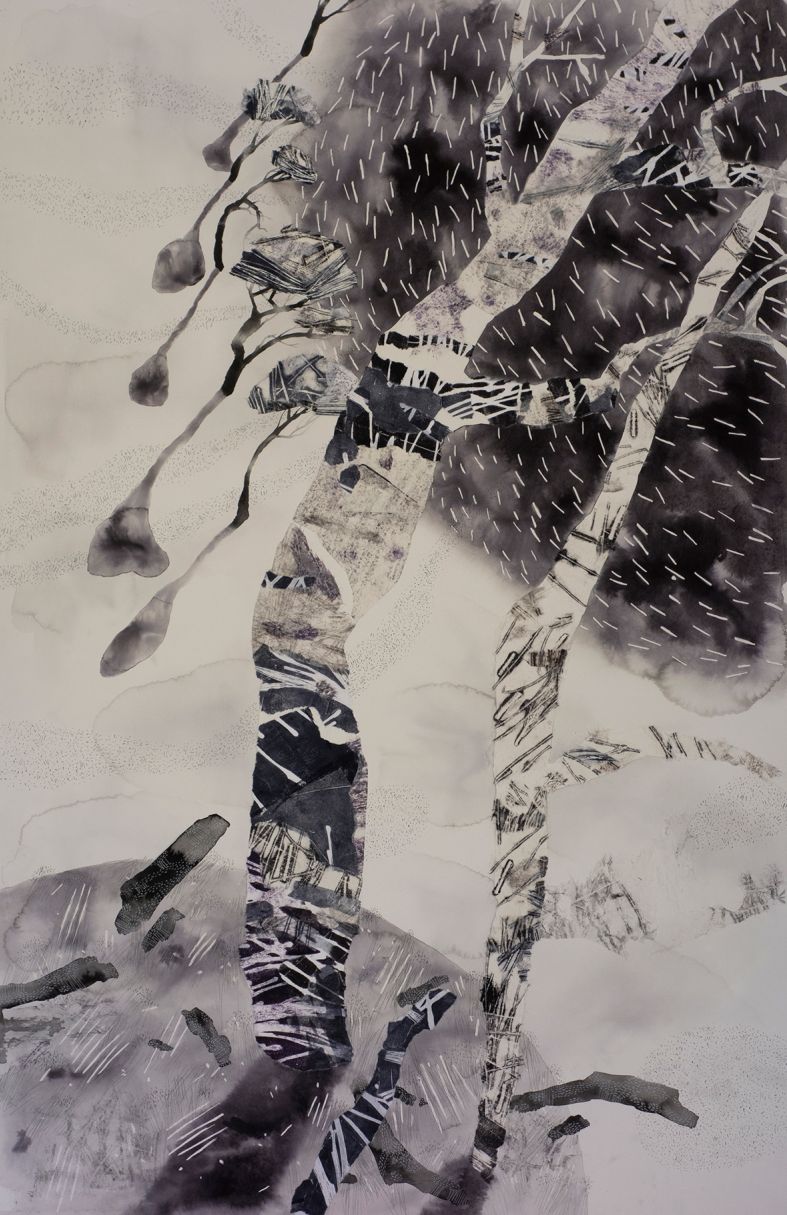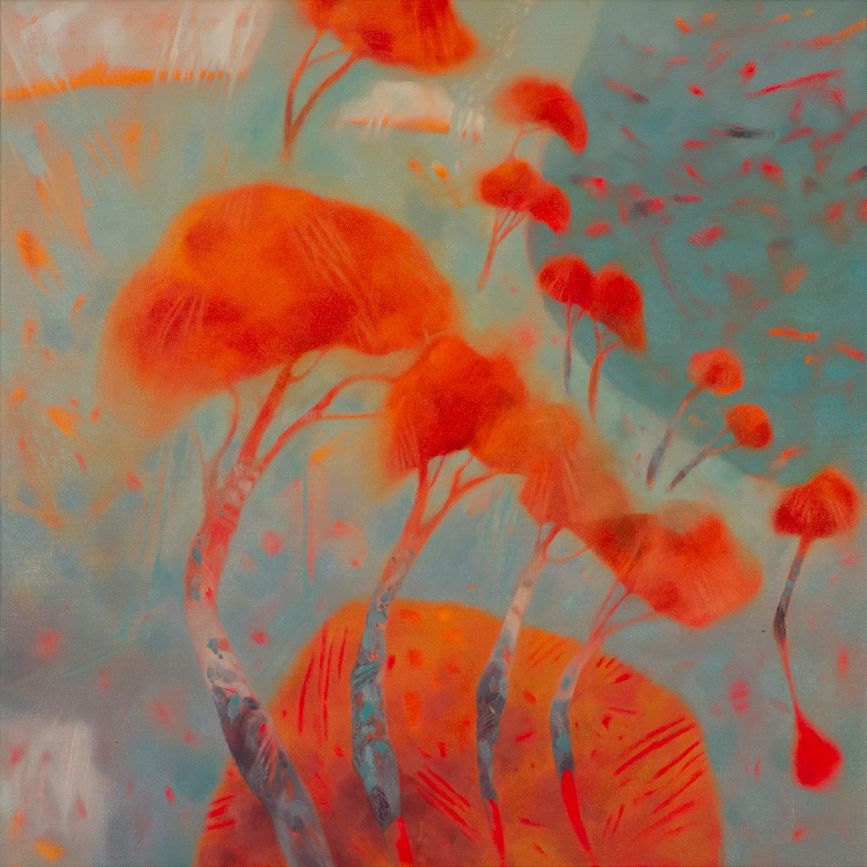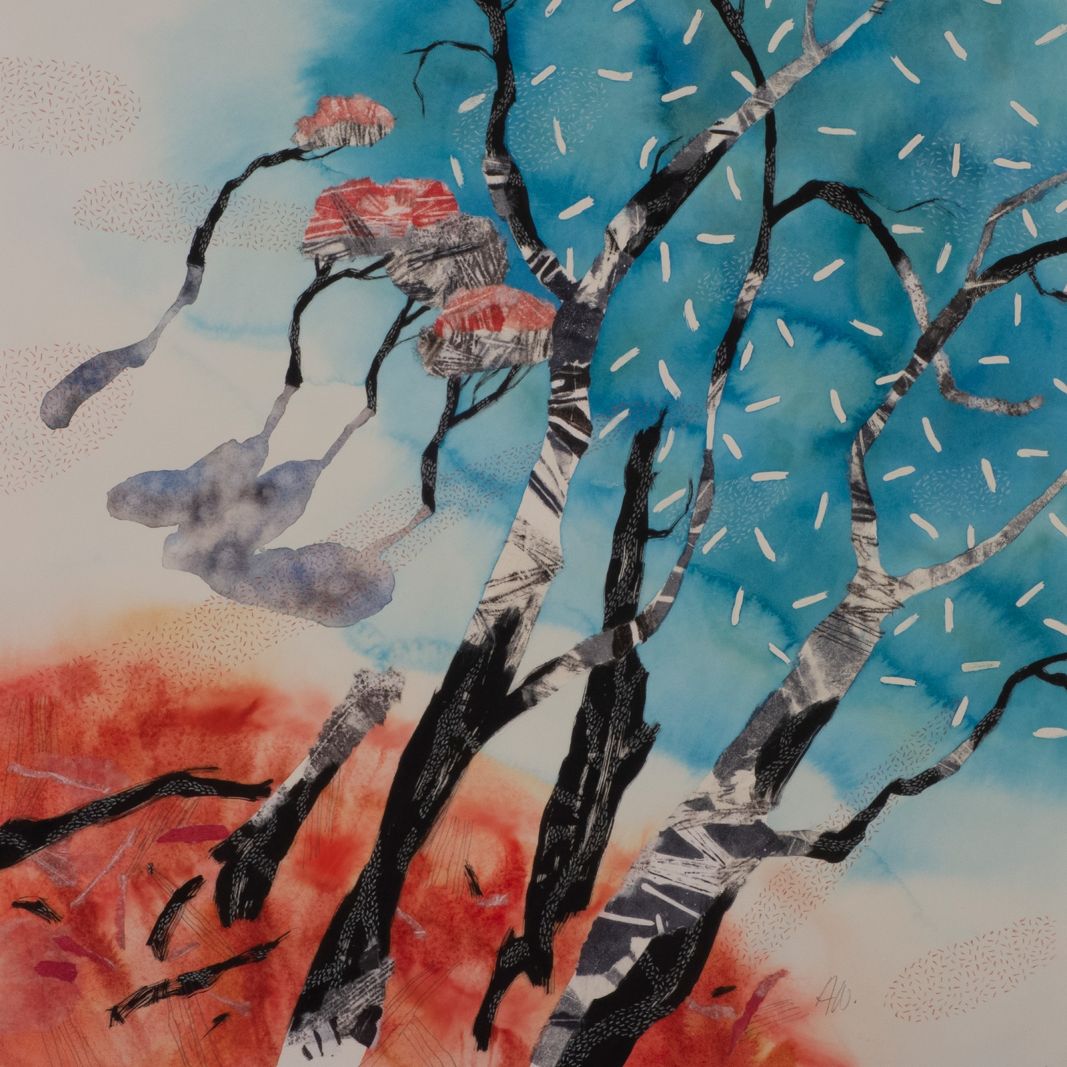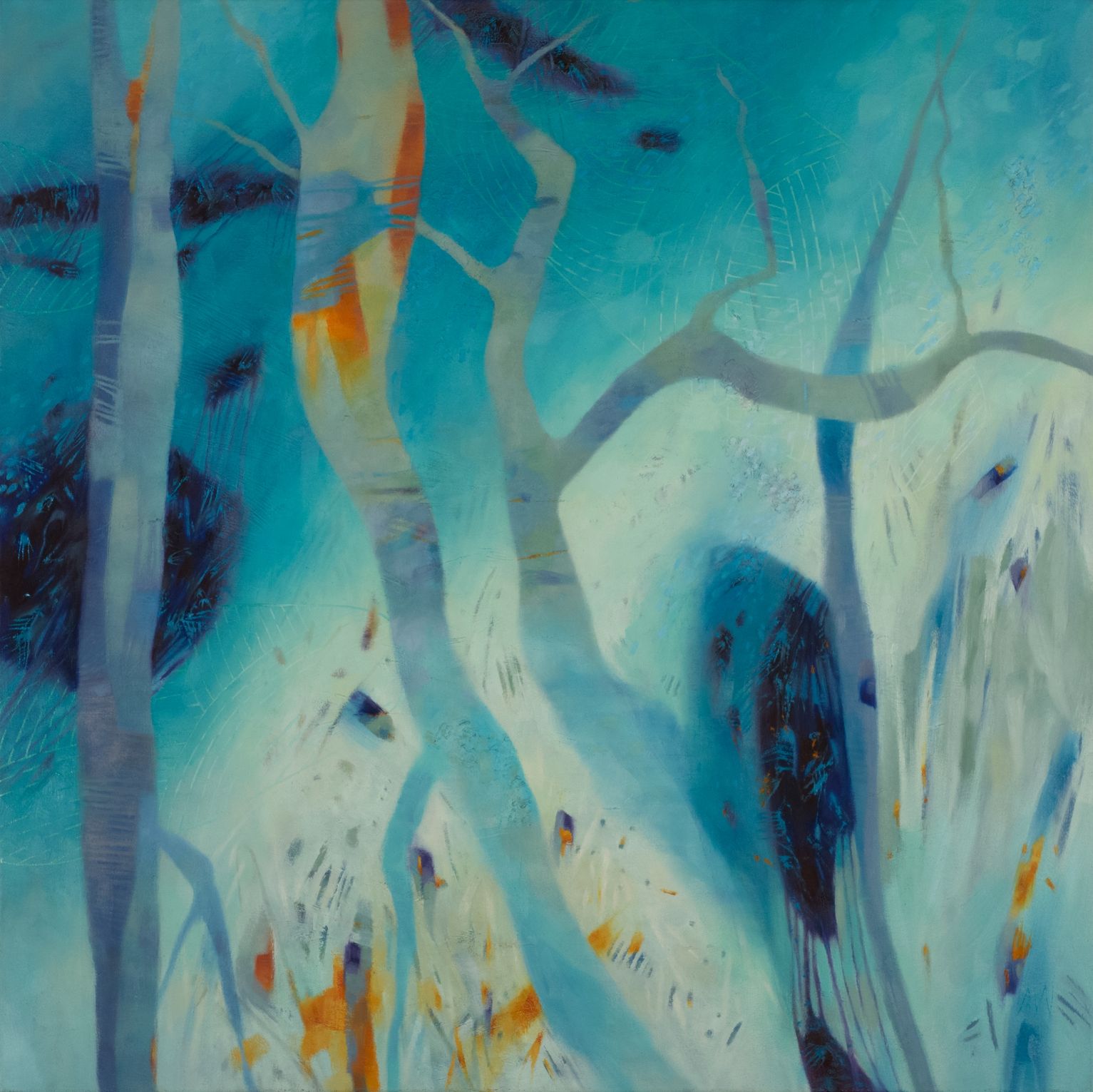 The Casuarinas
2019 Red Hill Gallery
This collection of oils on canvas and works on paper is a new conversation through markmaking about the elemental forces that change and shape the landscape of the artist's new home.
A perfect line of planted casuarinas perches atop red volcanic soil, underpinned by a coastline of basalt rock flung in messy patterns from an ancient volcano. Walking out to see these views each morning produces a surge of joy and suprise for Williams. And this daily routine has bought a utopian dreamlike quality to the oil pieces with their perfect lines of leaning casuarinas, juxtaposed against tumbledown undergrowth and the jumble of rocky tidelines.
On her first trip to Japan in 2019 Adrienne visited two major paper museums and came home with rolls of delicate washi on which she printed the branchlets from her local casuarinas in various shades of black. The torn and cut prints were reconstructed to shape tree forms, and set against dramatic ink washes and tiny pencil marks they created exciting compositions.